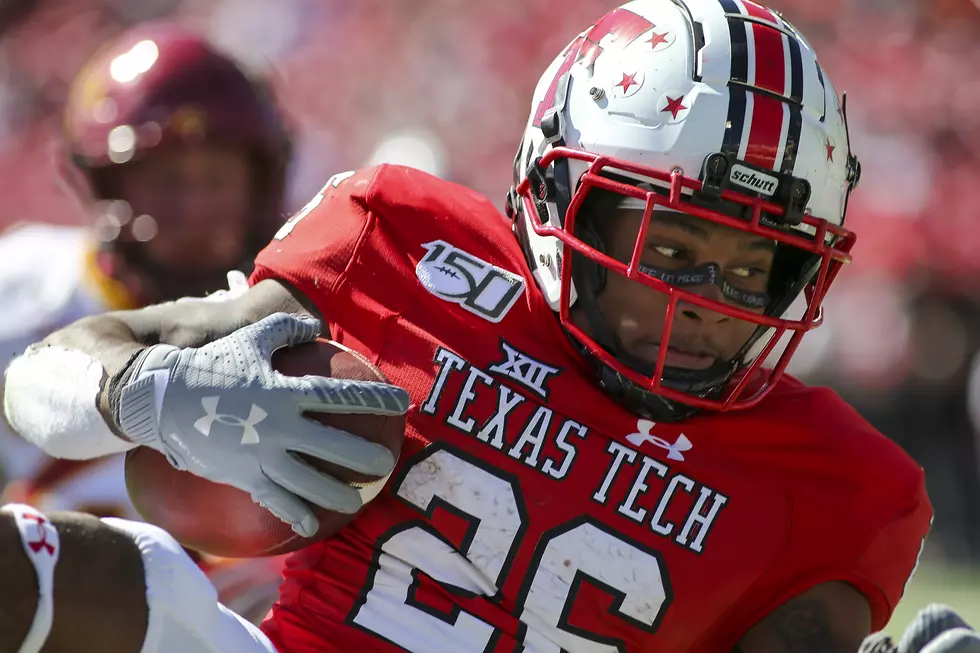 Standout Texas Tech Running Back Enters Transfer Portal
Paul Roberts, KKAM.com
Enter your number to get our free mobile app
Nobody has been a bigger advocate of Texas Tech University in the last two seasons then Ta'zhawn Henry, with most of his social media posts surrounding the football team and the hashtag, #CommitToTexasTech.
Which made his latest post on Twitter a bit of a surprise:
Henry's decision to enter the transfer portal could be because SaRodorick Thompson is going into the 2020 season as the lead running back, or that the coaching staff is bringing in some grad transfers at the position. The bottom line is that Henry has decided that it's in his best interest to enter the portal and try to find a better situation for himself.
That doesn't mean Henry won't be a Red Raider next season, but it's a pretty good indication that he won't be participating in Spring Football this off-season.
Henry burst onto the scene as a freshman rushing for 341 yards and eight touchdowns in year one. His second season saw similar usage and production, but with only three touchdowns to show for it. Henry also battled through some injuries and missed playing time as a sophomore.
The talented running back will be a great addition to any backfield, especially one near his hometown of Houston. Plenty of AAC schools will be calling, but don't be surprised if Henry shows back up in a Power 5 backfield soon.
If he does move on, this leaves the Texas Tech backfield very thin behind sophomore SaRodorick Thompson, with only Jax Welch and Chux Nwabuko listed on the roster this spring. Freshmen Tajh Brooks and Myles Price will also join the team, but were not early enrollees and will not be on campus until the fall.
More From Talk 103.9 & 1340