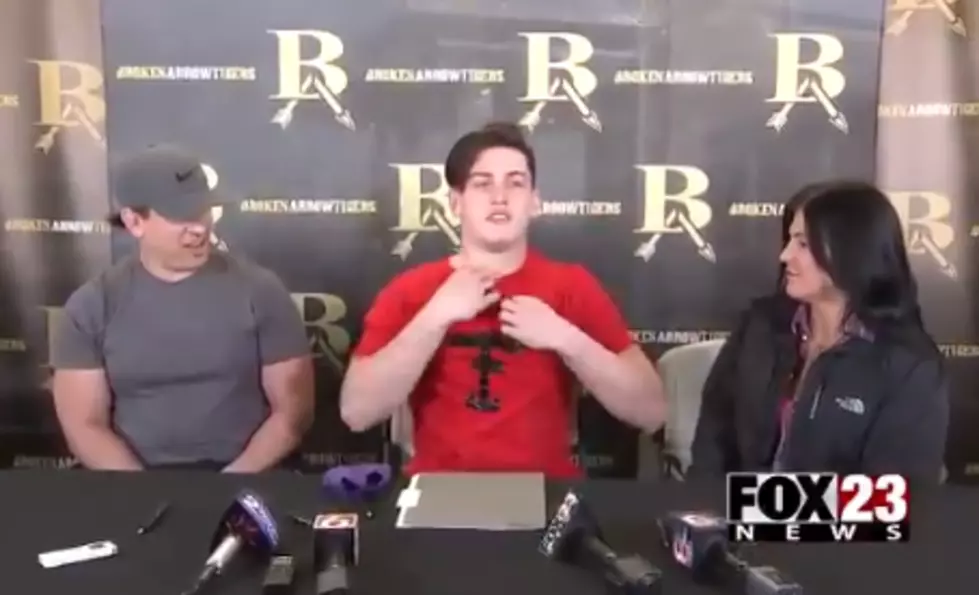 Kansas Jayhawk Signee Trolls Texas Tech and Half the Big 12 on Signing Day
twitter.com/CFBonFox
I generally don't care about commitment videos. They are what they are. If you have enough buzz around you and you want to make a spectacle, more power to you. I know a lot of fans had opinions about this video, slamming it and the kid for being self-serving and stupid.
Let's check in with some athletes who have gone through the process to see what they think.
Here is Jack Anderson, the All-American offensive lineman for Texas Tech:
And former Texas Tech baseball player Stephen Smith:
I think we can call this a consensus that nobody likes this move. I hope he packs his lunch when he plays Kansas State and Texas Tech.
More From Talk 103.9 & 1340