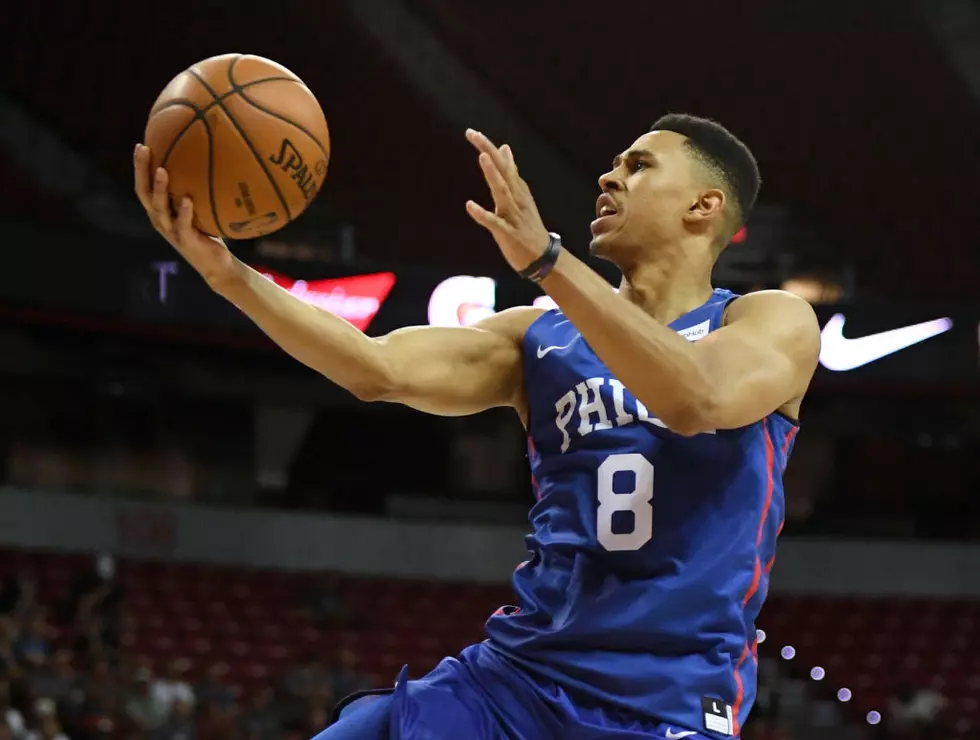 Zhaire Smith Will Start the 2019-20 Season in the G-League
(Photo by Ethan Miller/Getty Images)
Zhaire Smith has been assigned to the Delaware Blue Coats to start camp on Monday, October 28th with a fellow young gun and Big 12 alum Marial Shayok. The news was broken by Kyle Neubeck on twitter.
It's disappointing that Zhaire Smith has been unable to make his way onto the court for significant playing time for the Sixers and that he needs to be assigned to the G League to ensure he's getting the necessary work in, but it's not surprising and it's not a condemnation of Smith. Zhaire was a raw prospect when he was drafted and not only that, he played as a big in college and is making the transition to the wing in the NBA. In other words, the Sixers were never banking on Zhaire becoming an impact player in his first season. And in a way, Zhaire is still in his first NBA season after missing the bulk of the 2018-19 NBA season due to a severe allergic reaction that left him out of shape and underweight.
Now, I know this is not ideal, but it ensures that Zhaire Smith is on the court every night getting the work in to make it to the NBA. In years past, Smith would be stuck riding the bench and fighting for minutes or he'd be cut. Now, the NBA franchises are starting to really use their G-League affiliates like a minor league. I wouldn't be surprised to see it evolve even more in the next few seasons and see some rehab assignments from big-name stars instead of rushing back into a high stakes NBA game.
Obviously it's too early to call Zhaire Smith a bust and I would assume he'll be back with the Sixers by Christmas after polishing his play a little bit more at the lower level.
This does make you wish he would have waited around in Lubbock one more season though. No use in thinking about that now though... Dang, that team would have beat Virginia by 10. Defensive Nightmare would be an understatement.
More From Talk 103.9 & 1340