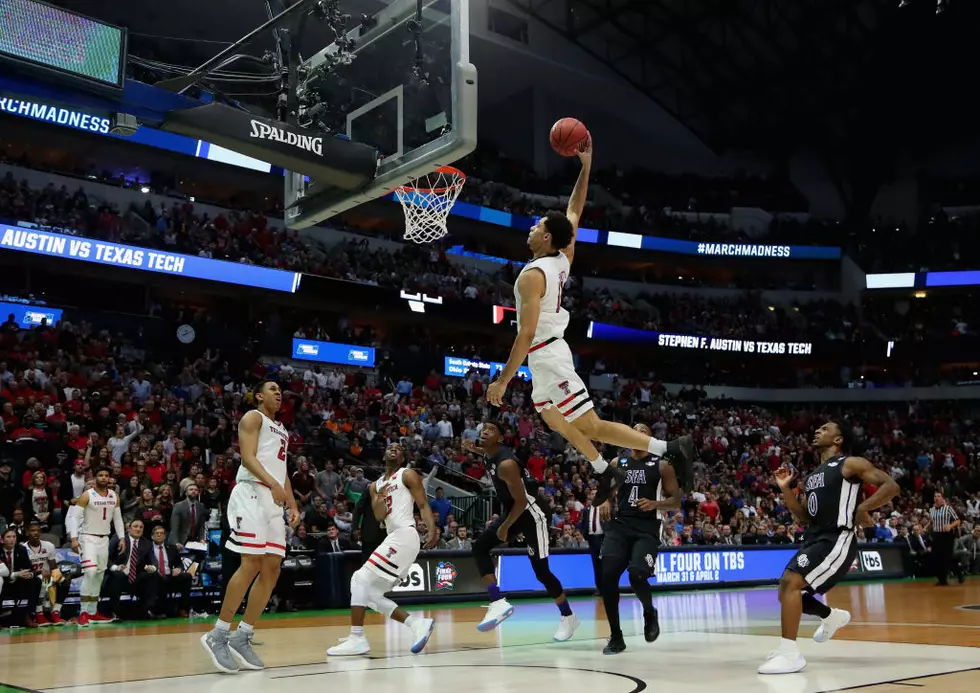 Zach Smith Can Still Throw Down Dominant Dunks
(Photo by Ronald Martinez/Getty Images)
The Basketball Tournament started this week and even though there isn't a team bearing the Red Raider name that doesn't mean a couple of Red Raiders aren't floating throughout the Tournament on random rosters.
Namely former Red Raider Zach Smith who is playing on Marshall's Alumni team, Herd That. Smith played with the Red Raiders from 2014-18 where he played  117 games and he averaged 8.8 points, 6.0 rebounds, 1.4 assists, and 1.5 blocks per game.
After floating in the G League and around various outlets Smith hasn't lost a step. He proved that by throwing down a posterizing dunk that fans have been starving for. We've seen this pick and roll from Smith and Keenan Evans time and again back at the United Super Markets Arena.
The Basketball Tournament, also commonly referred to as TBT, runs from July 4-14 at Nationwide Arena in Columbus, Ohio. The winner of the 24-team field takes home a grand prize of $1 million.
All games feature the Elam Ending, an end-of-game format that cancels out a game clock and instead uses a target score determined at a later point.  Zach Smith's Herd That Squad was in striking distance when Smith threw it down again.
Zach Smith and Herd That will be back on the court July 9th against The Money Team.
Chris Beard's 8 Biggest Wins in the United Supermarkets Arena 
The 8 Best Wins in the United Spirit Arena During the Chris Beard Era
More From Talk 103.9 & 1340