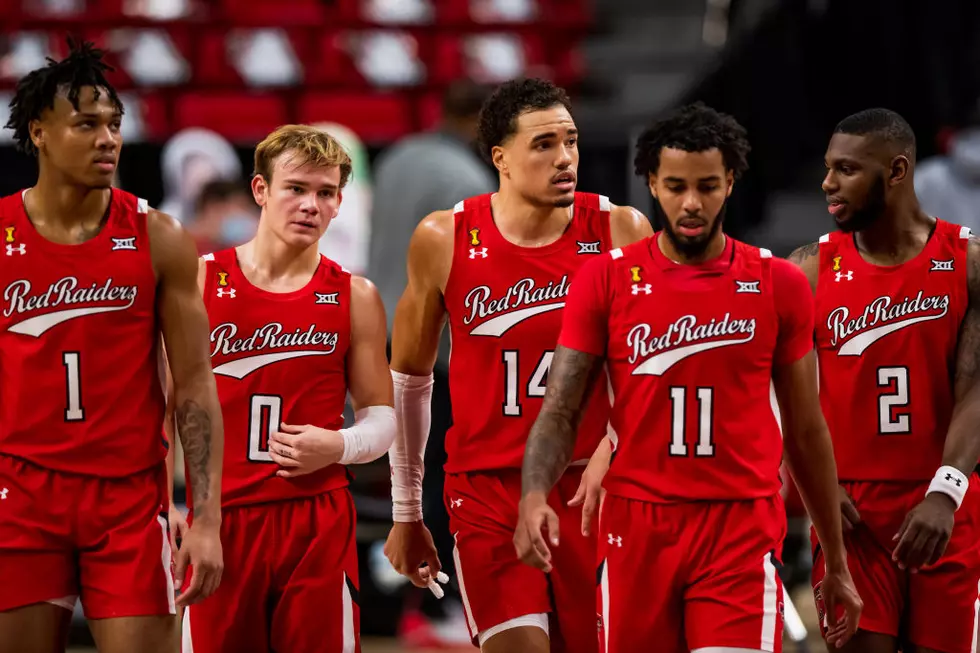 What's Up With the Rotten Apple on Texas Tech's Uniform?
John E. Moore III/Getty Images
The Red Raiders have had a pretty good start to the basketball season with a 4-1 record and a ranking of 17 in the AP Poll. This weekend, the Red Raiders beat Troy and Grambling by a combined 161-86. That's pretty good. And as good as the offense has been, the defense has been even better.
On the court, the team has shown some great chemistry for one that features transfers and a true freshman in the starting lineup. They've also already dealt with injuries. The team even weathered an expected contributor leaving the program after their first loss.
The chemistry that's been shown by this team is even more impressive considering the offseason. Not only has there been a pandemic that has completely changed the state of college athletics, but these athletes also spent the summer reflecting on the state of the world.
The crazy 2020 election cycle, perceived police brutality, and the killing of George Floyd ignited activism in the student-athletes. The men's basketball team participated in the silent solidarity march back in June, but they wanted to continue that conversation during the season.
That's where the apple patch comes in. You might have seen it on the Red Raiders uniforms this season. It's placed on the right shoulder and stands out against their jersey. The patch was designed by junior Kyler Edwards in collaboration with his teammates.
But what does it mean? From TexasTech.com:
The patch depicts a rotten apple core and is described by Edwards as: "The team wanted to make a patch that was unique and not just something that everyone else had. We want to get rid of all the bad apples in all walks of life, including police brutality, sexism and racism. These are topics around the world and we have the support of our coaches. We need to keep talking about it until it gets fixed."
The apple patch might not have been allowed last season, but the NCAA Playing Rules Oversight Panel approved rules to allow student-athletes in all sports to wear patches on their uniforms for commemorative and memorial purposes, as well as to support social justice issues.
The overall sentiment of the apple patch can't be argued. Bad apples should be gone. I applaud the team for speaking out and using the platform that they have to express the sentiment they choose.
Texas Tech Basketball is Ready for Action
Texas Tech Basketball Is Really Deep
More From Talk 103.9 & 1340