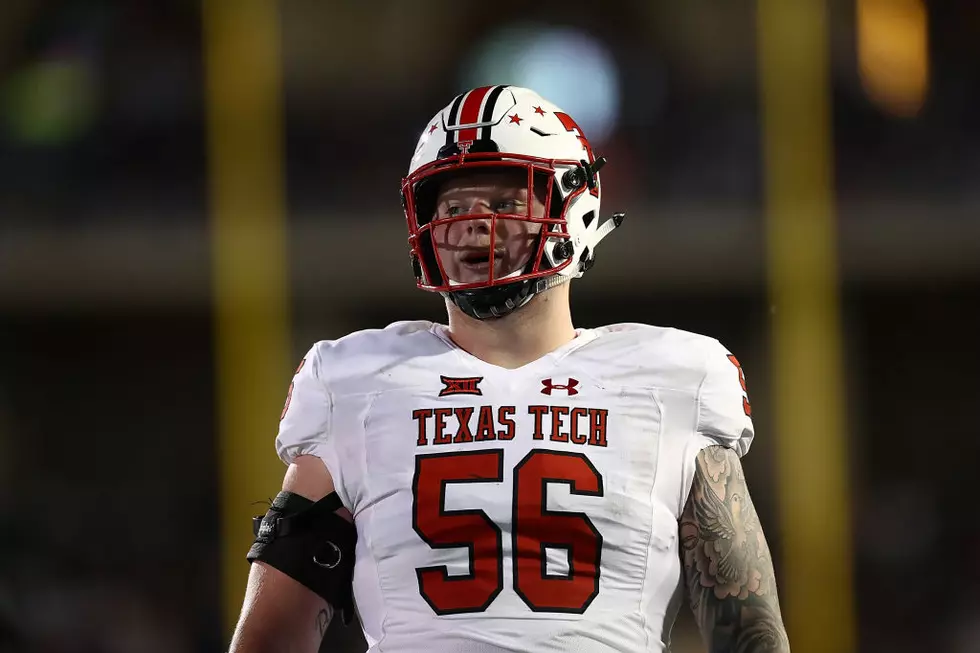 Texas Tech's All-American Updates His Health Status
Ronald Martinez, Getty Images
Enter your number to get our free mobile app
Jack Anderson could have entered the NFL draft this season as a draft-eligible junior, but instead chose to come back and play his senior season at Texas Tech along with fellow senior TJ Vasher.
It was a bit of a surprise Anderson would choose to head back to Texas Tech. Some thought he'd completed all he needed to at the collegiate level and had enough tape on file to be thought of as a highly-rated NFL prospect.
The main flaw with that plan is that Anderson was injured for the last 2/3rds of the 2019 season and needed surgery to correct some issues in his upper body. Heading into 2020, Anderson is going to be a gigantic part of an offense that needs to improve for Texas Tech to have a better record than last year.
The good news is that Anderson has released a statement on his Twitter account that he's feeling 100 percent again
Anderson is joined on the line by returning starter Dawson Deaton, but the rest of the line will likely be new faces after three of the starters from 2019 move on from Texas Tech after graduating.
27 Best and Worst Texas Tech Football Uniforms Since 2000
More From Talk 103.9 & 1340