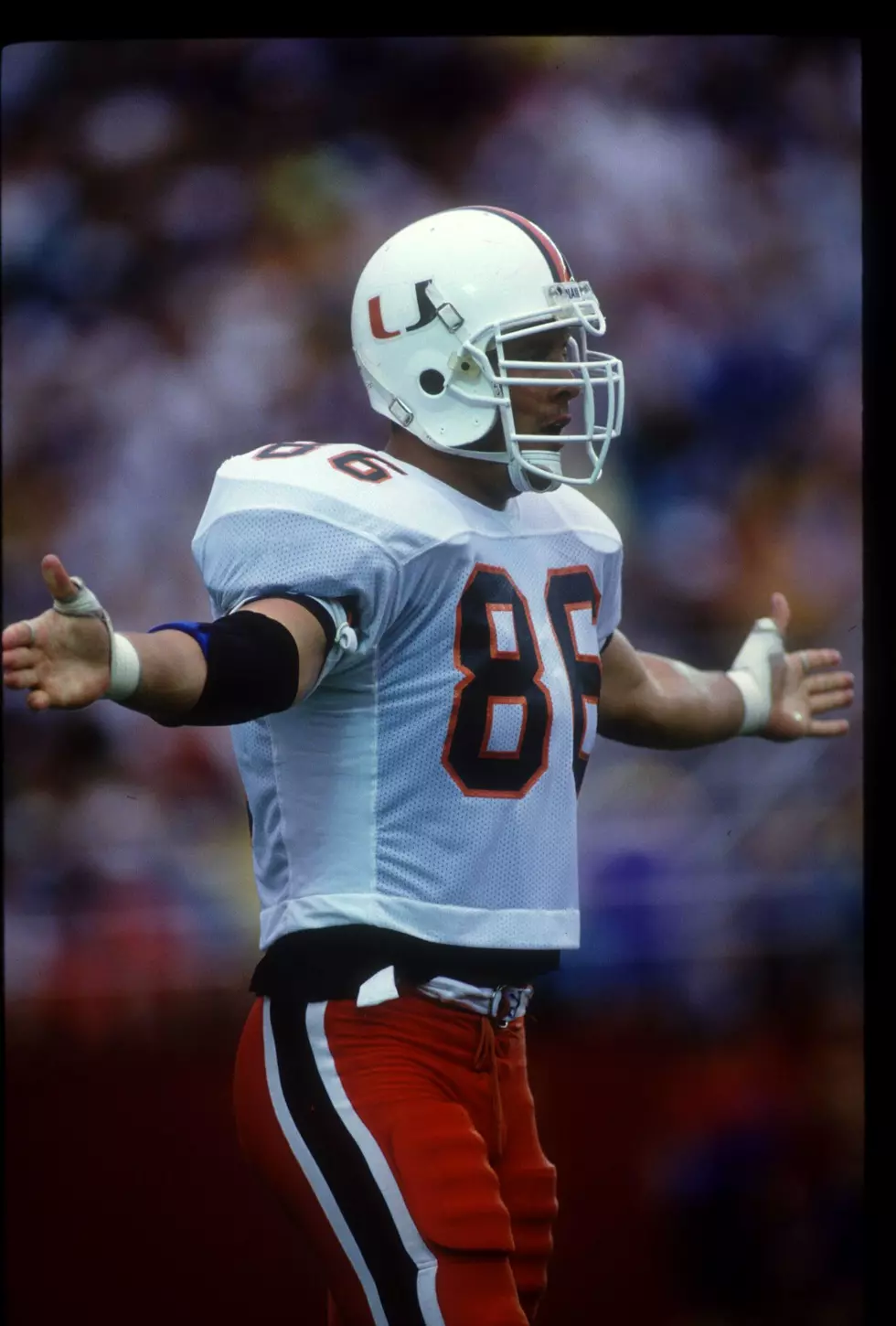 Texas Tech Hires Former Miami Hurricanes National Champion as D-Line Coach
Rick Stewart, Getty Images
Former Miami Hurricanes player Kevin Patrick has been hired as the defensive line coach at Texas Tech.
The news comes a day after it was announced that Rusty Whitt joins the staff as the strength and conditioning coach, a week after the hire of Joe Robinson as the Red Raiders new Special Teams coach and the promotion of Emmett Jones to offensive assistant.
Patrick played at the University of Miami where he was an All-American Defensive End and National Champion. He ranks 5th in program history, with 23 career sacks totaling 10 in his senior season, when he won the team MVP award.
As a coach, Patrick has been responsible for the defensive lines at USF and UNT.
Taking over in 2008 at USF, he turned Jason Pierre-Paul into a first-team All-American selection by Pro Football Weekly in 2009. He also produced George Selvie and Terrell McClain.
In 2011, Patrick's defensive line contributed to USF finishing second nationally in tackles for loss and 4th in sacks, while only allowing 107.3 rushing yards per game -- numbers that make the hearts at Texas Tech flutter in anticipation.
Patrick most recently was at the University of North Texas where he led the defensive line to great improvements during his time there.
This year, Patrick was enshrined into the University of Miami Sports Hall of Fame for his involvement in the golden years of The U.
Patrick stated that when Jimmy Johnson recruited him: "They told me, 'We don't play for conference titles or bowl rings. We play for national titles and national championship rings. If you don't want that, don't come to the University of Miami."
Hopefully, Patrick brings that attitude to the program at Texas Tech.
If Texas Tech ever wants to get over the hump they cannot be satisfied with the Holiday Bowl or the Texas Bowl and 8 or 9 wins in a season.
They get over the hump by competing to win National Championships and being coached by a former Big East Defensive Player of the Year.
Maybe Breiden Fehoko or Gary Moore will blossom under Patrick's guiding hand.
It's been a great week for Texas Tech football. Hopefully, this hype turns into production during the regular season. Maybe even the post season.
Texas Tech Football Highlight Reels
More From Talk 103.9 & 1340