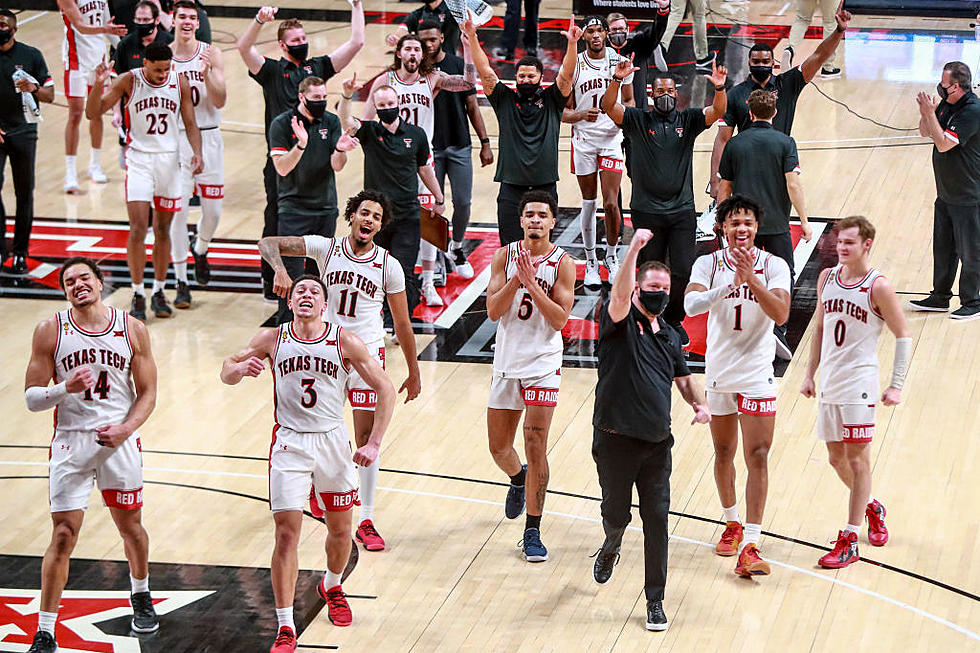 Nobody Is Coming to Steal Chris Beard From Texas Tech
John E. Moore III/Getty Images
It's inevitable that the first big opening of the 2021 offseason is going to drag Chris Beard's name into the fray as a potential replacement for the open job. That first big opening just so happens to be the University of Indiana, where Coach Beard is coaching a first-round game against Utah State on Friday afternoon (March 19th).
Jeff Goodman, a national college basketball reporter, made the first mention of the correlation, but he won't be the last. Goodman specifically mentions "opening the vault" for Beard, which Indiana would certainly have to do.
Here's the catch: opening the vault is an understatement.
For Indiana to come and get Coach Beard, they'd have to pay him $1.5 million more per year to afford him. That might not sound like much when it comes to college coaches nowadays, but to put it into perspective, according to USA Today, only three college coaches got paid more than Chris Beard in 2021. You might recognize their names: John Calipari of Kentucky, Mike Krzyzewski of Duke, and Jay Wright of Villanova.
If your reasoning is that a big-time school can swoop in and steal Beard, you're flat-out wrong. The Red Raiders can compete monetarily to keep their coaches in Lubbock. They've proven that with Tim Tadlock and the baseball team, and they're demonstrating that with Chris Beard and his contract.
For the three jobs in front of you to be Kentucky, Duke, and a recent national champion, you have to be doing pretty well.
Now, I'm not going to sit here and say Chris Beard will never leave. Eventually, it will happen, but that will be Chris Beard's choice and not because a program came in and strong-armed Texas Tech because they don't have the resources to keep up in the arms race. A great arena, a brand new practice facility, a recruiting budget that is burgeoning the only thing that Indiana has on Texas Tech is history.
The Hoosiers have a storied program, but Beard is writing his own history at Texas Tech entering the tournament for three (should be four) straight years for the first time in program history. It can be argued he's already the greatest Red Raider coach as a Red Raider in school history.
Is Texas Tech a top-five program in the country? I honestly don't know, but Chris Beard is getting paid like it is, and sometimes that's all that matters.
The 8 Best Wins in the United Supermarkets Arena During the Chris Beard Era
CHECK IT OUT: 100 sports records and the stories behind them
More From Talk 103.9 & 1340