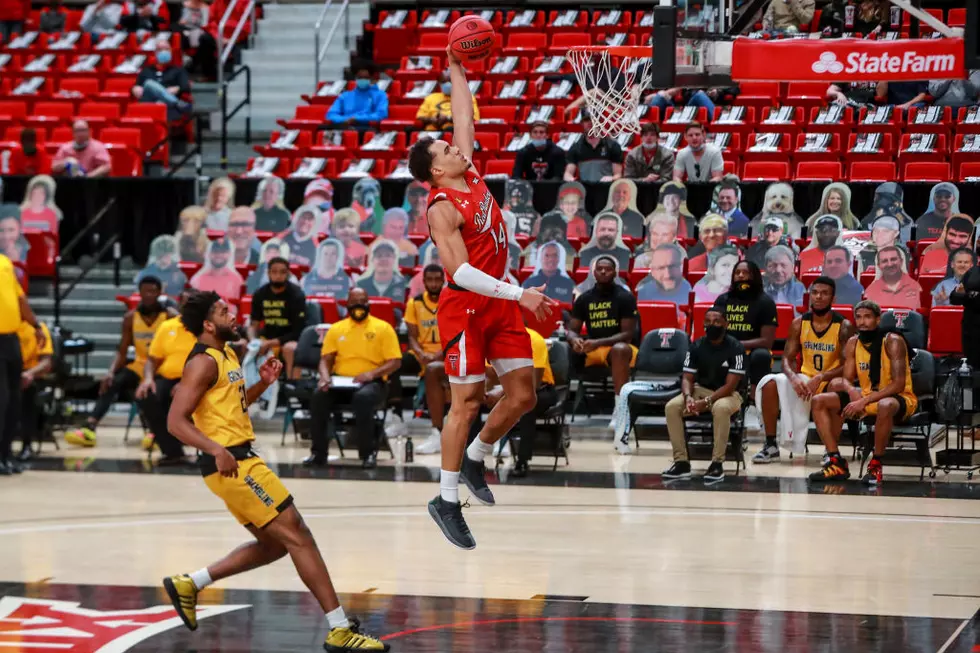 Marcus Santos-Silva Now Officially Gets His Shot At the NFL
(Photo by John E. Moore III/Getty Images)
Marcus Santos-Silva played for two seasons at Texas Tech after transferring in from VCU. Santos-Silva started nearly every game in his first season in Lubbock showing his athleticism and ball skills grabbing offensive rebounds that normally would have just gone to the other squad. Santos-Silva wasn't particularly a high-flying dunker, but as you can see above, the man could jump as a 6-foot-6 big-bodied forward.
In year two, Santos-Silva took on a much different role to help the team. He played fewer minutes but was just as productive with his time on the floor. After basketball ended and Santos-Silva exhausted his eligibility he had a choice to make. Play overseas, or get a different job, other than basketball.
He chose the 'other job' option and that second career just so happens to be the NFL.
It'll never work, some said, but Santos-Silva is already hard at work proving people wrong. He signed with the Cleveland Browns this morning according to NFL reporter Ian Rapaport.
Texas Tech basketball also reported the news. Maybe their first time breaking football news, but if Santos-Silva has some longevity in the NFL maybe they'll make a habit of it.
Santos-Silva will join the Cleveland Browns, where former Red Raider/Sooners quarterback Baker Mayfield plays. For now.
Of course, Santos-Silva isn't the first college basketball player to join the NFL. Antonio Gates is probably the most famous, but far from the only. Read about a few more below:
Marcus Santos-Silva and 9 other College Basketball Stars who went to the NFL
Santos-Silva is going to give the NFL a shot, can he be the next Antonio Gates?
More From Talk 103.9 & 1340