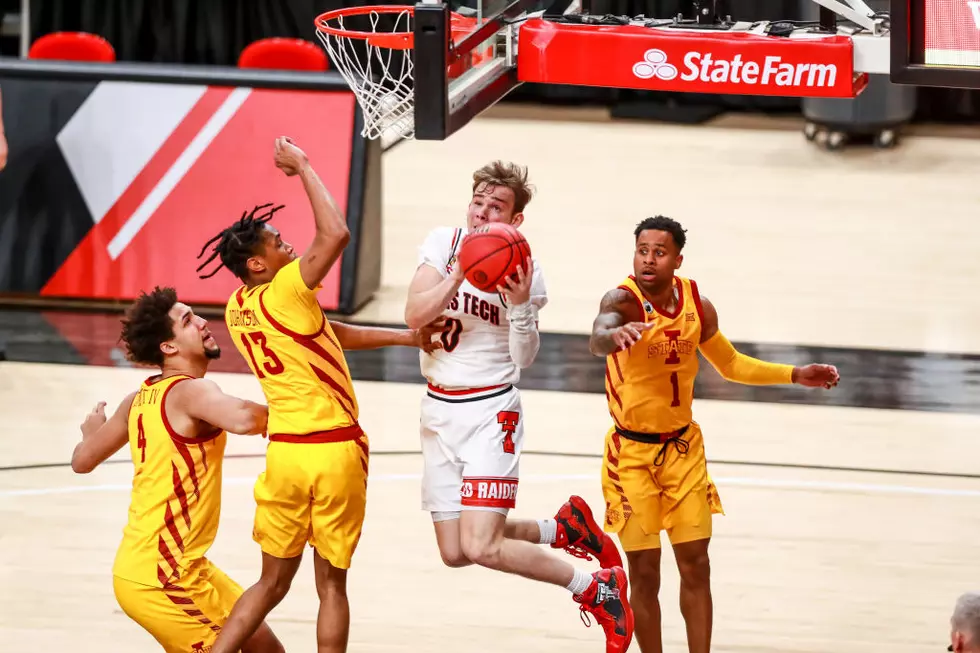 Mac McClung Joins Three Red Raiders With All-Big 12 Honors
(Photo by John E. Moore III/Getty Images)
The Red Raiders finished in 6th place in the Big 12 after losing to Baylor over the weekend. They will open the Big 12 tournament on Thursday against the Texas Longhorns with a scheduled tip-off time of 8:30 pm.
Ahead of the Big 12 tournament and with the regular season behind them the conference has announced the yearly awards for the Big 12 and the Red Raiders had some representation on the lists.
Texas Tech junior Mac McClung was the unanimous selection for Big 12 Newcomer of the Year and also earned All-Big 12 Second Team and Big 12 All-Newcomer Team honors. McClung started all 26 games for the Red Raiders and averaged 16 points per game.
Terrence Shannon, Jr. was named All-Big 12 Third Team after taking a big step in year two of the program. Shannon scored more than 12 points per game and shot better than 32% from beyond the arc shooting twice as many as he did a season ago.
Kyler Edwards and Kevin McCullar were also named to the All-Big 12 Honorable Mention team. McCullar led the Red Raiders in rebounding and was third in the conference in steals. After an inconsistent season, Kyler Edwards finished strong, shooting 43% from three and had four straight games with double-digits to finish the year.
Oklahoma State's Cade Cunningham was named the Big 12 Player of the Year and Big 12 Freshman of the Year. Baylor's Davion Mitchell earned Defensive Player of the year. The Longhorns' Kai Jones was the 6th man of the year and Jayhawks' star David McCormack was voted by the Big 12 coaches as Most Improved Player. Baylor's Scott Drew earned Big 12 Coach of the Year after leading the Bears to a Big 12 regular-season championship.
12 Random Masked Rider Facts
More From Talk 103.9 & 1340