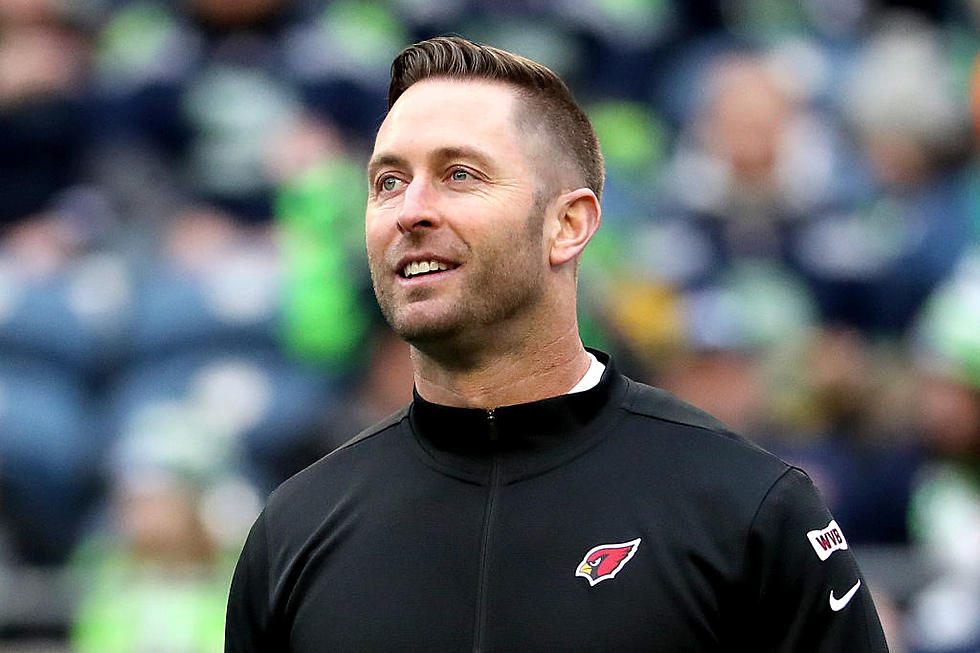 Kliff Kingsbury Still Believes in Jarrett Stidham
Abbie Parr, Getty Images
Enter your number to get our free mobile app
The interview below is Kliff Kingsbury joining WEEI in Boston talking about his former prized recruit Jarrett Stidham taking over for the legendary Tom Brady.
---
If you followed Texas Tech recruiting during the Kingsbury era, you remember the Stidham Saga, where the highly-rated quarterback was almost a Red Raider before mysteriously flipping to Baylor right before the major rape scandal nearly broke the program.
Stidham then transferred to Auburn after his freshman season, playing for two seasons before joining the New England Patriots as a 4th round draft pick in 2019.
"I recruited Jarrett Stidham to Texas Tech," Kingsbury told WEEI. "He was committed to me for about a year, and so I've always had a high regard of him as a player and as a person."
Kingsbury expressed faith, not only in Stidham, but in the system that Josh McDaniels has in place to put Stidham in a position to be successful.
"It's going to be hard to replace the greatest of all time, but Josh McDaniels and those guys up there do a phenomenal job of developing QBs and if they feel confident in him, I feel confident in what they have going on," he said, adding: "I'm excited to watch him play."
Texas Tech fans know better than anyone how good Kingsbury is at coach-speak, so it's hard to say he is genuinely expecting Stidham to be a success in New England. But it's hard to argue his point that McDaniels is good at his job, or at least to put Tom Brady in positions to succeed as his skill set changed with age.
Kingsbury does remember seeing Stidham's potential early, though, reminiscing about how great Stidham was during the recruiting process.
"Tremendous thrower of the football. Really comes out clean," Kingsbury told WEEI. "I remember watching him when he was 16 years old and the ball jumped out of his hand at that age. Very accurate."
Kliff Kingsbury and the Cardinals will meet Jarrett Stidham and the Patriots in Week 12 of the NFL season.
10 Most Intriguing NFL Games for Lubbock Football Fans
More From Talk 103.9 & 1340