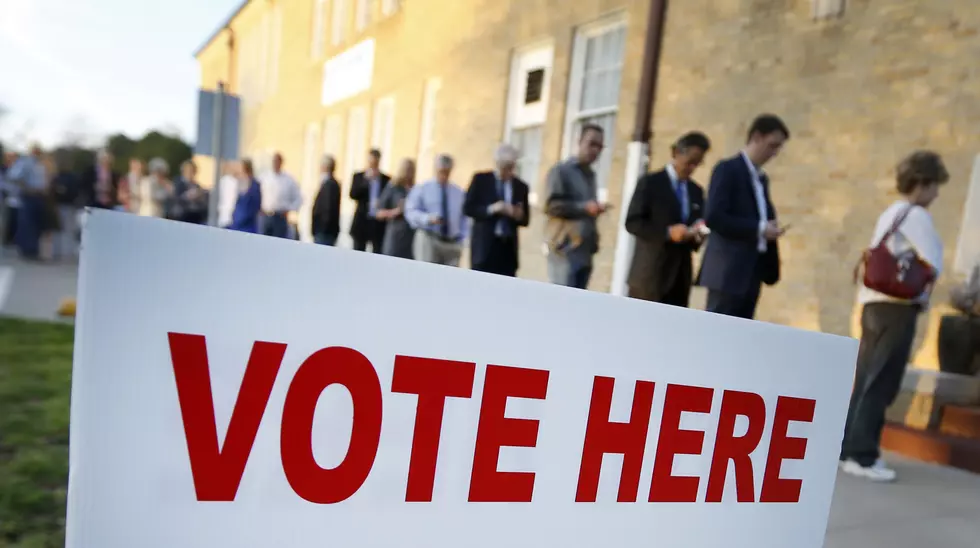 Could Lubbock County Turn Blue in the 2020 Presidential Election?
Ron Jenkins, Getty Images
Enter your number to get our free mobile app
Lubbock County has seen a historical turnout for early voting in the 2020 election, and while Texas and Lubbock have also historically voted Republican, there's evidence the 2020 presidential election could come down to the wire.
President Trump handily won his first term against Democratic candidate Hillary Clinton back in 2016, but could Texas turn blue in 2020? Some polling data suggests it might be possible.
Early voting ended in Texas on Friday, Oct. 30th. Just under 104,000 people in Lubbock County participated in early voting this year. That's about 57 percent of all registered voters in the county (183,976). That percentage mimics statewide data for early voting as well. The Texas Tribune reports that about 9.7 million Texans voted during the early voting period from Oct. 13th to Oct. 30th. That's roughly 57 percent of registered voters in Texas (16.9 million).
In the 2016 election in Lubbock County, 99,013 votes were cast, 65,651 for Donald Trump (66 percent) and 28,023 for Hillary Clinton (28 percent). But the 2020 election looks to be a much closer race. FiveThirtyEight reports a Morning Consult poll released on Oct. 30th shows President Trump and Joe Biden dead even at 48 percent each, while an Emerson College poll shows Trump ahead by just 1 percentage point.
For comparison, according to FiveThirtyEight in the 2016 election, an Emerson College poll showed Trump leading Hillary Clinton 49 percent to 35 percent. Trump ended up winning Texas in 2016 with over 52 percent of the vote.
Early voting for the 2020 election in Lubbock County has eclipsed all votes cast in the 2016 election, but some wonder how many people will actually vote on election day. If you have yet to vote in the 2020 election, you will have one more chance on Tuesday, Nov. 3rd. Voting polls in West Texas will be open from 7 a.m. to 7 p.m., and there are 43 different voting locations available in Lubbock County.
KFYO News will have Election Day coverage from 7 p.m. to 12 a.m. on 95.1 FM and 790 AM, and on the KFYO app. Join Rob Snyder, Chad Hasty, Ken Corbin, Matt Martin, Steve Evans, and Robert Pratt from KFYO's Pratt on Texas as they discuss the election results of local and statewide races and the Presidential Election.
LOOK: Here are 50 political terms you should know before the upcoming election
More From Talk 103.9 & 1340