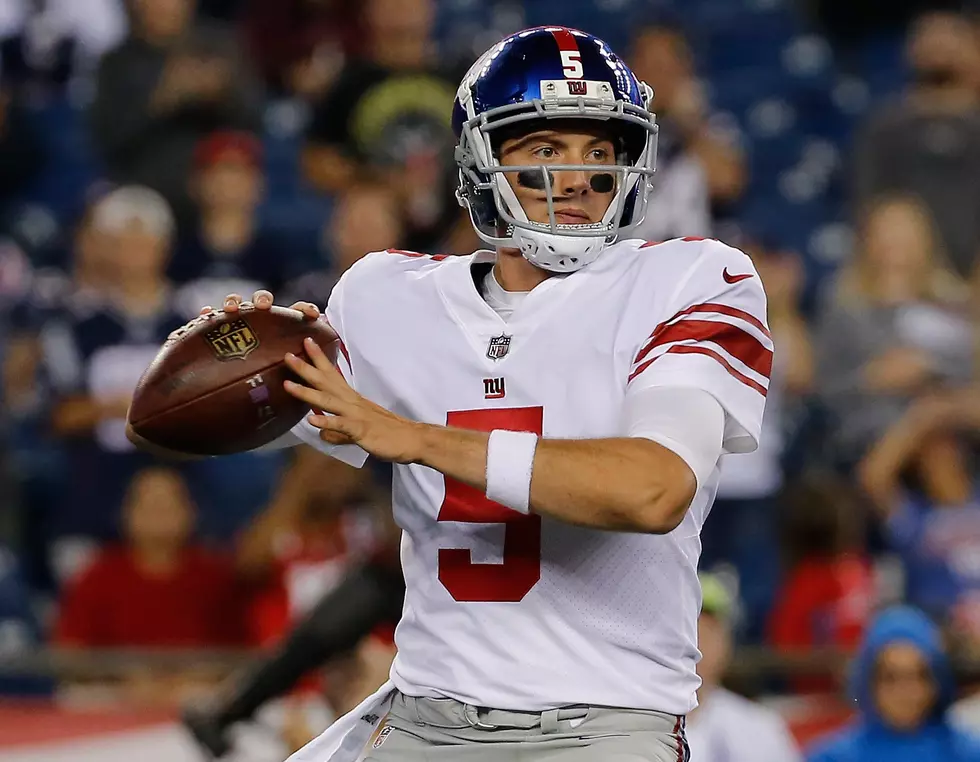 Davis Webb Wants To Be The Giants Next Quarterback
(Photo by Jim Rogash/Getty Images)
If the New York Giants are trying to find their next quarterback after Eli Manning, holding the second pick in this year's draft is a great start in doing so. However with a new general manager and a new head coach coming in to take over the team, there is one quarterback whom the Giants have recently drafted that wants to prove that he is the heir to Eli Manning.
Former Red Raider and the 87th overall selection in the 2017 NFL Draft, Davis Webb, is the one who believes that he should be the next quarterback when the New York Giants inevitably move on from Eli Manning. Webb has been working hard and meeting with new General Manager Dave Gettleman and new Head Coach Pat Shurmur, neither of whom were around when he was drafted in the third round last year. Webb has also spoke about what he wants the both Gettleman and Shurmur to know about him.
"I want them to know that I'm here to be the best teammate possible and work very hard. I know we have a high pick in the draft. But nobody really knows but two people -- that is coach Shurmur and Mr. Gettleman. So there can be a lot of guessing and stuff like that."
Former UCLA quarterback, and current draft prospect Josh Rosen has been linked in a few mock drafts to go to the Giants who hold the number 2 draft pick this year. However there is a twitter account that compares the two quarterbacks and something tells me this account is a little biased towards Davis Webb being the better option of the two.
All jokes aside, Davis Webb has been putting in a lot of work this off season, showing everyone in the organization that he is ready to be the guy. Webb has been hitting the field with the Giants current Tight End and 1st round pick in the same draft, Evan Ingram.
I've always wanted to see Davis Webb hit the field and show everyone what us Red Raider fans already know. The dude can absolutely sling the rock and if he can earn the trust of the Giants organization, then teams should be scared of what the possibility of a Webb to Odell Beckham Jr. connection could look like.
More From Talk 103.9 & 1340