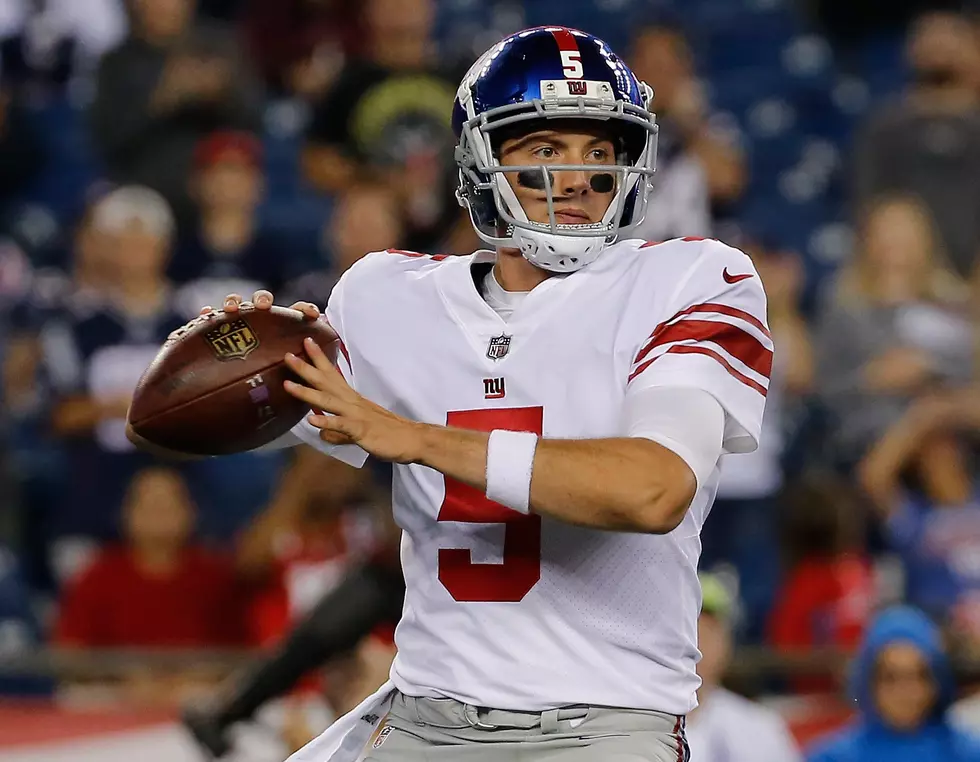 Davis Webb Might Start NFL Games in 2017
(Photo by Jim Rogash/Getty Images)
The New York Football Giants season is already down the drain. They've had problems with injuries, coaching and overall play from those on the field. With all of these problems head coach Ben McAdoo is now probably coaching for his job.
With the season completely out of control and the postseason nearly out of reach, now seems as a good a time as any to make wholesale changes to the lineup, if not the organization.
The most notable change the NY Giants could make is moving on from Eli Manning. The 49er's showed everything what they thought of the incoming quarterback crop by trading for Jimmy Garoppolo before the deadline.
The Giants spent a 3rd round pick on Davis Webb, so there had to be some thought that at some point he would be a starter for the organization. If the Giants are ready to move on from Eli Manning in the off-season shouldn't they be ready to move on from them today?
Head coach Ben McAdoo was offered an opportunity to get behind his longtime, Super Bowl winning, quarterback Eli Manning but McAdoo just couldn't commit.
"Eli, he's our quarterback. But that doesn't mean at some point in time, we won't throw another guy in there to get a look at him," McAdoo said. "Every position needs to be held accountable and every position needs to play to a high standard. Same thing with the coaches. And obviously, when you lose in the fashion that we lost yesterday, it's not good enough. Anywhere. Coaching or playing."
Geno Smith is also a backup in New York but it doesn't seem like they need to, "get a look at him". At this point in Smiths career it's been decided what he is. He's not going to show anything new.
Davis Webb, on the other hand, is a complete mystery. Between his enormous statistical success at the collegiate level and a lack of wins, he's at a weird point -- much like his former teammate at Texas Tech, Patrick Mahomes.
As great as it would be for Webb to get some time to shine, it would also be a dangerous situation that could potentially derail his career before it really get's going. Countless NFL QBs have had their opportunities squandered by a complete lack of talent around them, and that is exactly what the Giants are right now.
More From Talk 103.9 & 1340