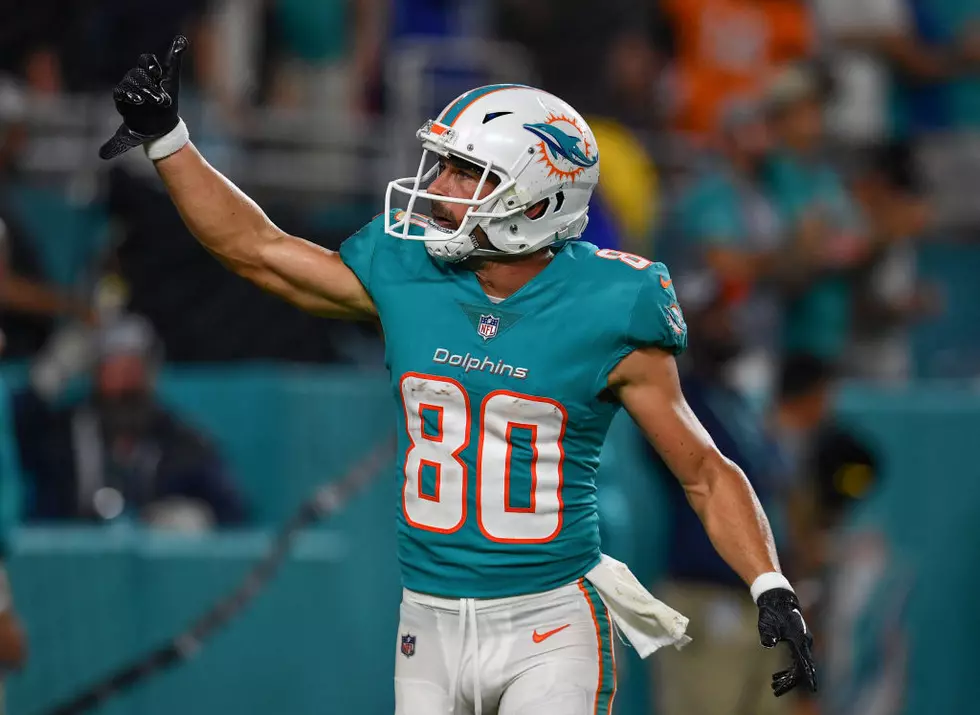 Should Danny Amendola Be the New Quarterback for the Miami Dolphins?
Getty Images
On Thursday night, the Houston Texans hosted the Miami Dolphins and "Mr. Brocktober" himself, Brock Osweiler. The journeyman quarterback playing for the injured Ryan Tannenhill looked to keep the Dolphins in contention. However, he could not keep up with a streaking Texans team, as Houston won the game, 42-23.
The Dolphins did have one passing touchdown in the game. But it didn't come from Osweiler. It came from Super Bowl champion and former Red Raider, Danny Amendola. This now brings up the question: Is Danny Amendola the best quarterback on the Dolphins roster?
I mean, just look at this throw. Textbook. Great arc on the ball, hits the running back right in stride. Couldn't of been a better placed ball.
If you're the Dolphins and you get tired of the Brock Osweiler experience, why not give Amendola a shot at the starting job? With that pass, Amendola is now a perfect 2-for-2 in pass attempts during the regular season.
Here was his first one, another picture perfect throw:
Then, there was that time in last year's Super Bowl against the same exact team, but with a different result that pains me to put in this article, but nevertheless...
It was a perfect pass that SHOULD of been caught, but I digress.
Amendola seems to be thriving down there in Miami, and while he is always a safe, reliable option in the receiving game, maybe he should get more chances to showcase that cannon of his. Also, just think about Amendola hitting a streaking Jakeem Grant down the field for a big-time touchdown. It brings a tear to my eye.
Texas Tech VS Kansas Highlights
More From Talk 103.9 & 1340