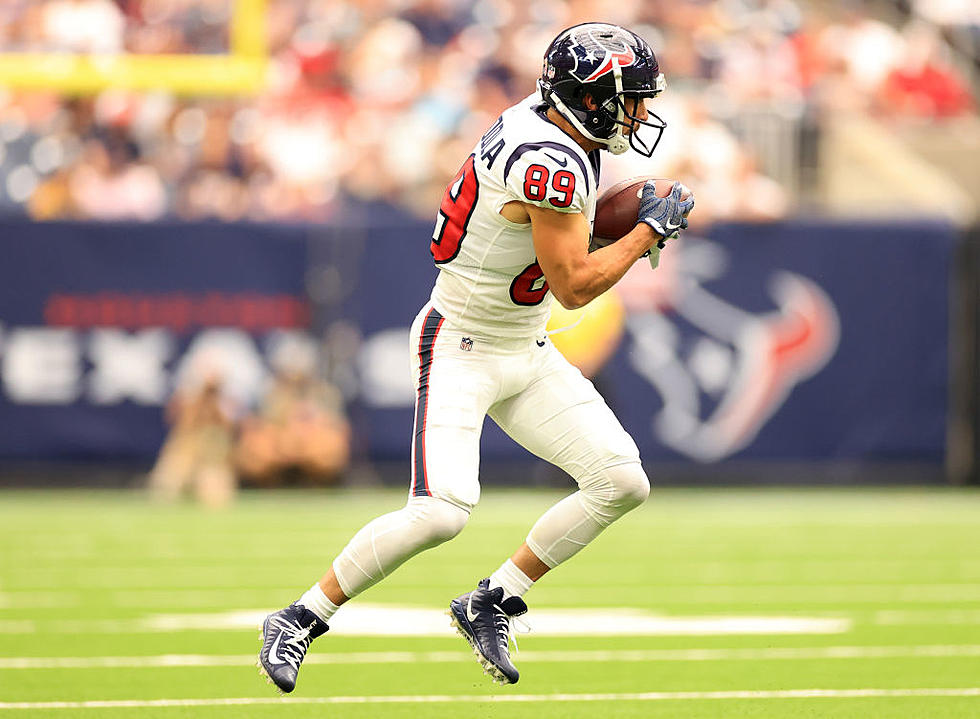 Check Out 30 Mind-Blowing Photos of Danny Amendola's Epic House in Austin, TX
Carmen Mandato/Getty Images
Former Red Raider and current Houston Texan Danny Amendola recently was spotlighted by Architectural Digest showing off his impeccable style featured heavily in his home in Austin, Texas.
The Architectural Digest write up of Amendola's crib shows what it looks like currently with his fingerprints all over the design. The pool table, dark walls, and full bar make it the quintessential bachelor pad for the NFL wide receiver.
Amendola told the publication that he got a lot of his ideas from an unusual source.
"I was at a Bing Crosby house for a Coachella party, and I just loved it," said Amendola. "It was a midcentury-modern ranch home, and each room I walked into really gave me, you know, a type of vibe that I hadn't experienced anywhere else."
Of course, Bing Crosby. Who else?
So if Amendola's vision transformed this drab house to fab, what did it look like before he and his design team took an entire year to decorate it? Still pretty dang nice.
30 Beautiful Shots of Danny Amendola's Austin, TX Home
Danny Amendola has since renovated this space, but here's what it looked like when he first purchased the home.
Amendola played at Texas Tech from 2004 to 2007 and has had a solid career as an NFL receiver playing at St. Louis, New England, Miami, Detroit, and now Houston. He's in his 13th NFL season and has had seven seasons with more than 600 yards receiving.
His most electric moments were on the way to multiple Super Bowl championships with the New England Patriots. He had so many big moments in the playoffs for the Patriots they bestowed him with the nickname, "Playoff Danny."
Maybe he's got a second career as an interior designer?
101 Awesome Pictures That Show How Lubbock Has Changed Over the Years
See how some of Lubbock's best known restaurants, venues and more have changed over the past 15 years.
More From Talk 103.9 & 1340