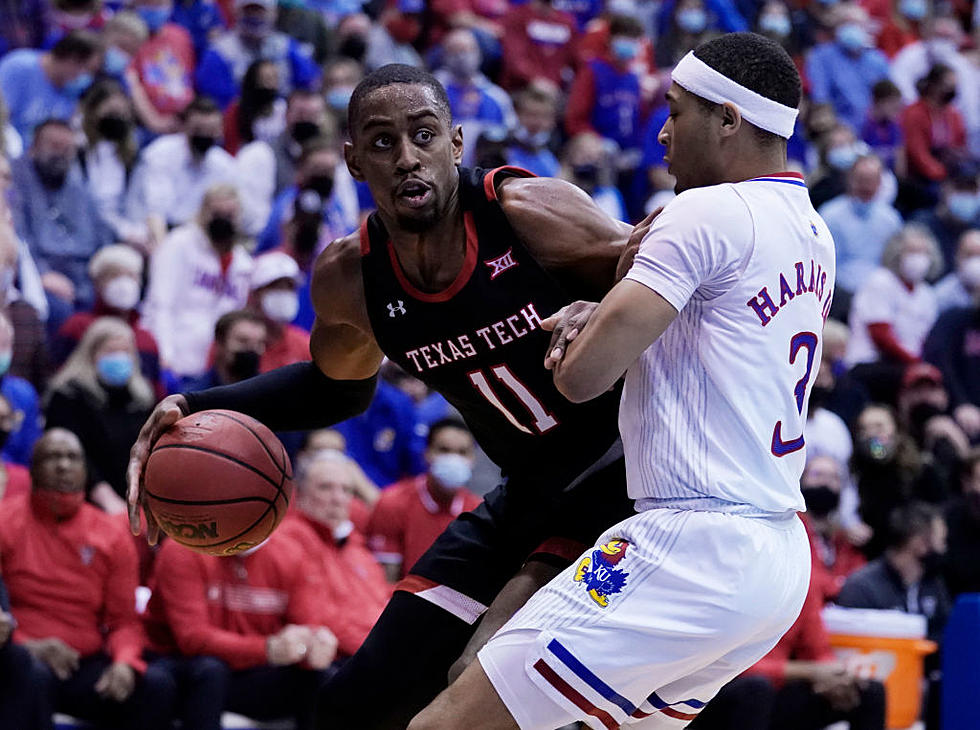 Bryson Williams Dominated the NBA G League Elite Camp
Getty Images
Bryson Williams was the best player for the Texas Tech Red Raiders this season, so I'm not surprised at all he's making the most of his opportunity at the NBA G League Elite camp that took place this week.
Some of the prospects who might be considered fringe draft prospects met at the G League Elite camp and had a shot to show their skills. Williams was joined by fellow former Red Raiders Kevin McCullar and Kyler Edwards, who finished his career as a Houston Cougar.
Williams was the best of the bunch, absolutely dominating the final game of the week.
Bryson scored at all three levels. He worked defenders in the midrange with his patented hook shot floater that he used to torch Big 12 defenses all season long.
He also shot well from deep, leading all scorers with 23 points under the brightest lights of the camp.
He showed his range and mid-range, but also his ability to finish at the rim in transition.
Williams was praised as the top rebounder at the G League Elite camp and has probably earned an invite to the NBA combine and might have even put himself in a position to be drafted.
Williams finished with 23 points on just 8 shots, only missing once from the field, and went 7 of 8 from the free throw line. He also contributed four rebounds.
Kyler Edwards also had a good showing, scoring 15 of his own adding six rebounds and five assists. Kevin McCullar did not play after sustaining an ankle injury earlier in the week.
Who the Heck Will Be On the Texas Tech Basketball Team Next Year
8 Places You Can Hit Golf Balls in Lubbock This Summer
If you want to play 9, 18, or just hit some balls, these places will get you your fix.
More From Talk 103.9 & 1340