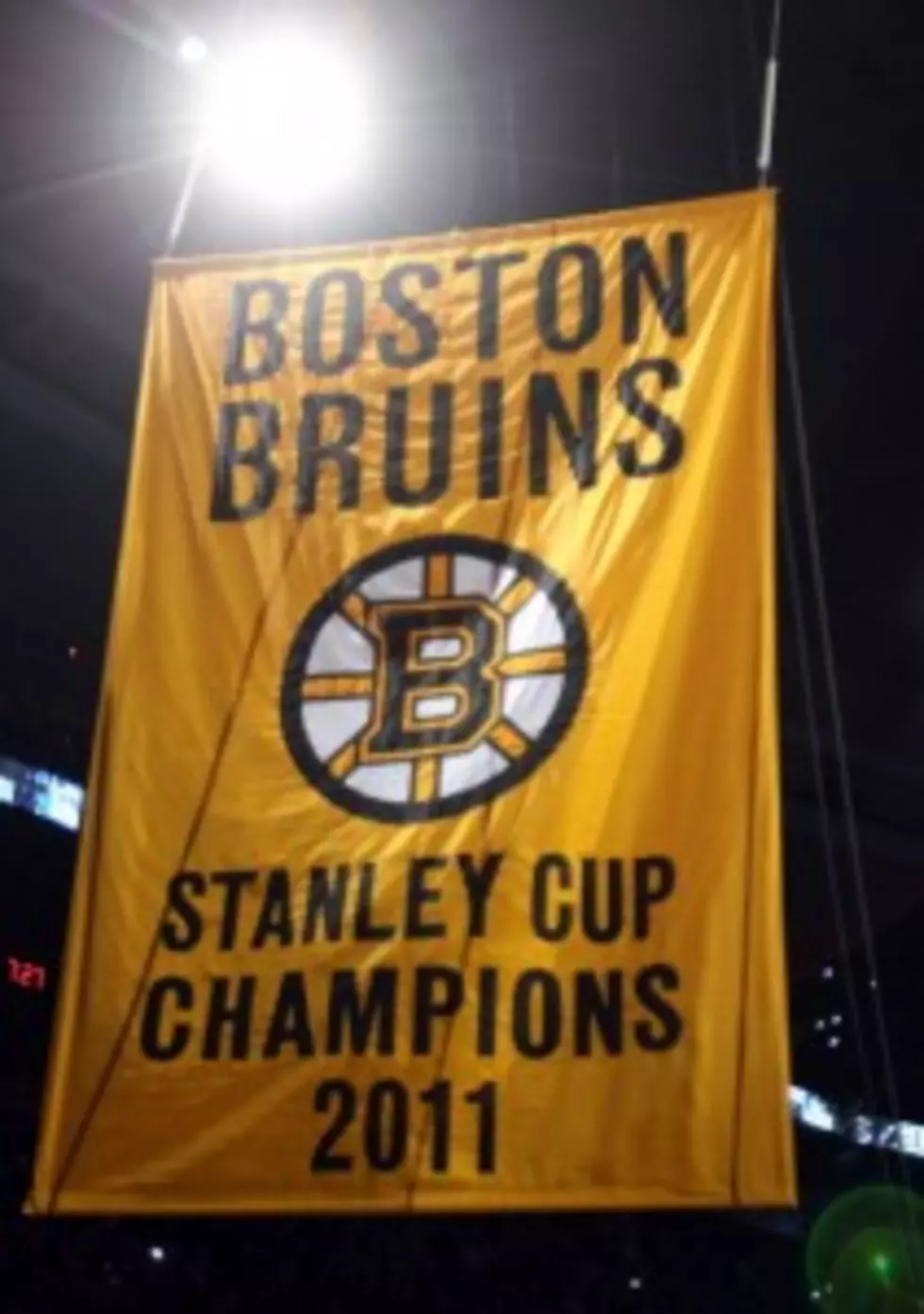 Boston Bruins Celebrate Stanley Cup Win as 2011-2012 NHL Season Opens
A sold-out TD Garden celebrated the raising of the Boston Bruins' 2011 NHL Stanley Cup Champions banner tonight to open the NHL season.  The Bruins celebration was short-lived as the Philadelphia Flyers won the game 2 -1.
The Flyers and Bruins have been playoff foes in recent years and the Bruins eliminated the Flyers in last year's Stanley Cup Playoffs.
All three of the game's goals were scored in the first period.  Brad Marchand scored for the Bruins at the 9:42 mark.  The Flyers then tied the game with a Claude Grioux goal and the go-ahead goal was scored at the 19:47 mark of the first period by Jakub Voracek.
The Flyers outshot the Bruins 29-23.
More From Talk 103.9 & 1340