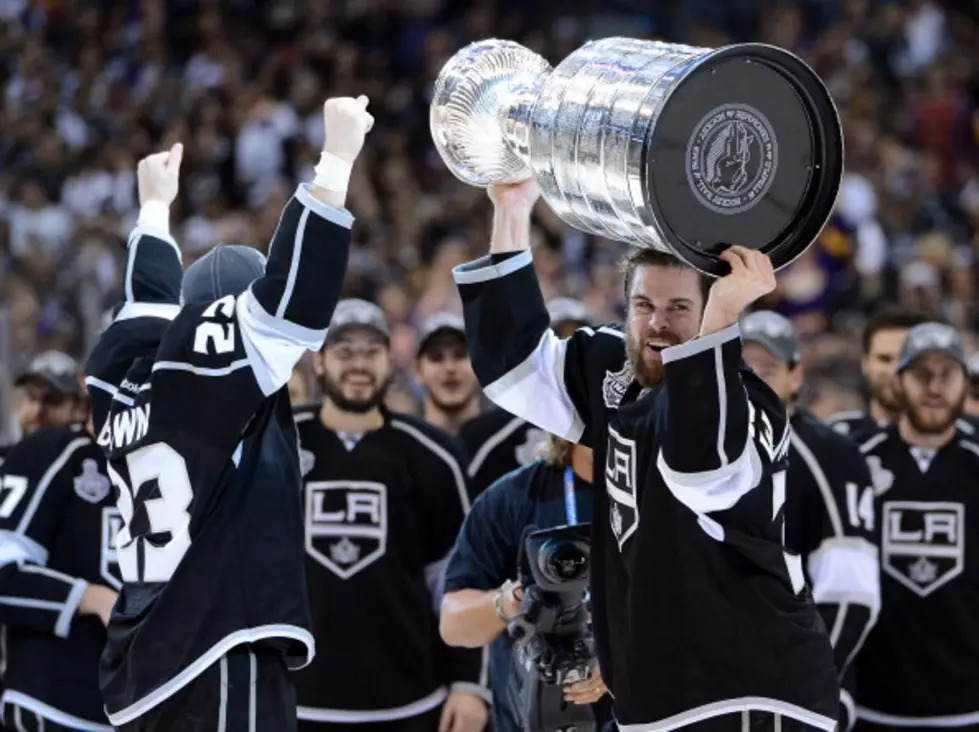 Vin Scully Congratulates Los Angeles Kings Winning the Stanley Cup [VIDEO]
Los Angeles has been abuzz for the past few days after the L.A. Kings beat the New Jersey Devils to win the franchise's first Stanley Cup.
The accolades for the Kings have come from all sectors of L.A. society, including the other professional teams.
Hall of Fame Kings radio announcer Bob Miller was a guest on Mason & Ireland on ESPN 710 in L.A. a day after the Kings won the cup. Miller's time on the show was mainly filled with listener phone calls. Then after a break, an unnamed caller was brought on the air.
It was Los Angeles Dodgers Hall of Fame announcer Vin Scully.  Without any formal introduction he said this, "Last night, when the Kings put the town on its ear and we had pictures on the television screen of all the players in ecstasy. I was thinking, more than anything else, of a very precious picture that I have at home. One that I truly have treasured and will continue to treasure down through the years. And in that picture is a picture of Chick Hearn, God rest his soul, and of Bob Miller and of me. And that picture I would not trade for all of the ice in the Stanley Cup."
Chick Hearn was the long-time announcer for the L.A. Lakers,  Scully has been the voice of the Dodgers for the whole time that have been in Los Angeles, plus a few years in Brooklyn and Miller has been the voice of the Kings since 1973.
Scully's opening monologue reminds me of his famous, stately call of the bottom of the 10th inning of Game 6 of the 1986 World Series between the Red Sox and Mets. You can watch a video reproduction with the audio of that call below.
More From Talk 103.9 & 1340