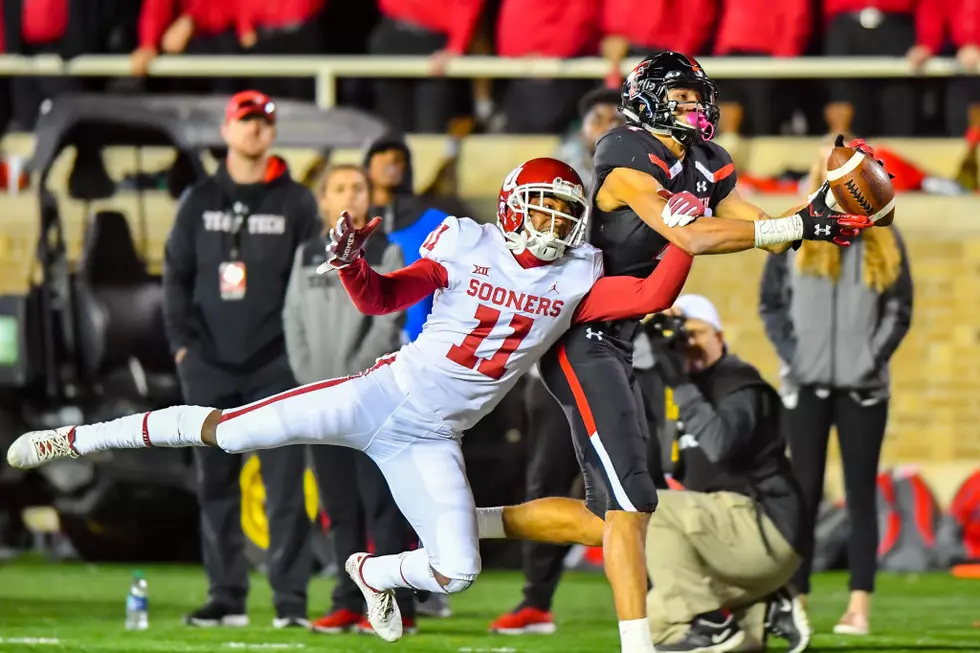 Antoine Wesley Passes Important Mark Against Oklahoma
John Weast, Getty Images
Antoine Wesley has been a dominant force this season for the Red Raiders, and is leading the Big 12 in several categories, including receptions and yards per game. He had another huge weekend against Oklahoma, catching 12 passes for 199 yards.
Along the way to his giant day, Wesley passed the 1,000-yard mark, which is the benchmark to call a season a great season.
But it's not just the Big 12 he's leading. Wesley is the second leading receiver in the FBS, and the leading receiver among all Power 5 schools.
With three games remaining this season for Texas Tech, Wesley is on pace for more than 1,500 yards and 93 catches. He's already had a great season, but getting to those numbers would put it among one of the best seasons ever for a Texas Tech wide receiver.
The 1,500-yard mark would move him past Keke Coutee into second place all-time for a single season yardage mark and behind Michael Crabtree, who owns the record with 1,962.
Coutee, now a Texans receiver, has been paying attention to the big numbers, too:
This could be a truly special season for the man they call Tweezy.
Antoine Wesley Dashes Out of Press Conference
Watch: Texas Tech Home Game Highlights
More From Talk 103.9 & 1340