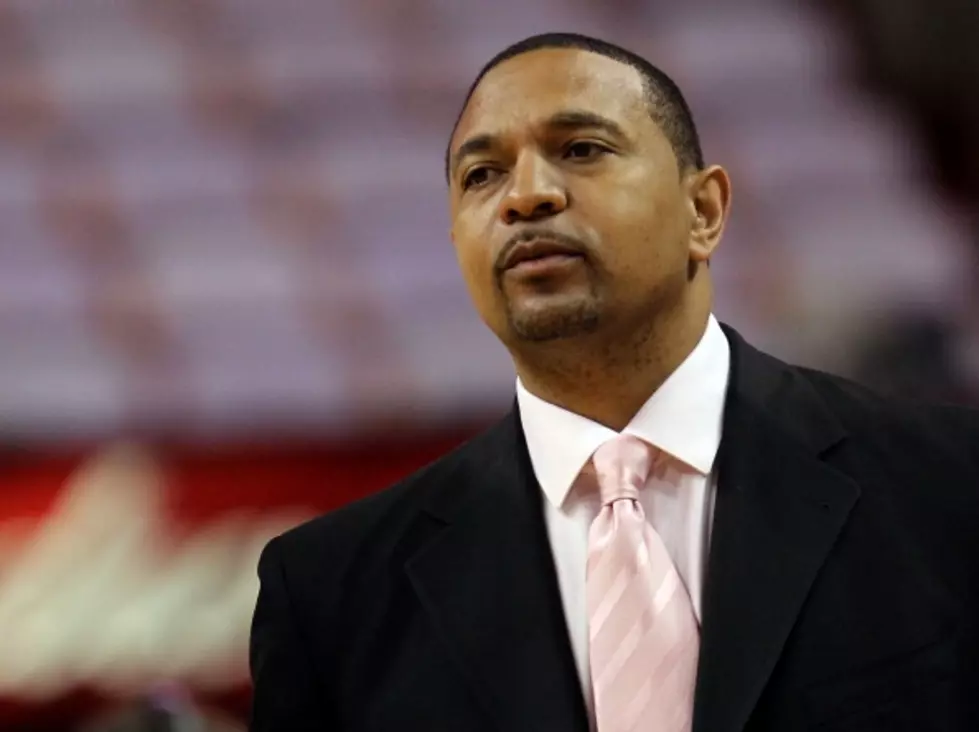 The Golden State Warriors Have Hired Mark Jackson as the Next Head Coach
Ronald Martinez, Getty Images
The Golden State Warriors have a new head coach as they've hired Mark
Jackson to replace Keith Smart, giving the former point guard and current T.V. analyst his first chance to be a head coach in the league. Jackson's first coaching job will be a difficult one as he's taking over a team that has made the playoffs just one time since 1994.
As a player Jackson played 17 years as a point guard in the NBA, for New York, the Clippers, Indiana, Denver, Toronto, Utah, and Houston. He was named the Rookie of the Year in 1998, made the playoffs 14 times, and ranks third on the NBA's all-time assists list. He played for five Hall of Fame coaches in his college in pro careers in Lou Carnesecca, Lenny Wilkens, Jerry Sloan, Pat Riley and Larry Brown.
Jackson has never coached, having spent the past few seasons as the lead analyst for ESPN and ABC for their NBA coverage. He won't start at his new job until after he's finished calling the NBA finals between the Dallas Mavericks and Miami Heat. Jackson interviewed for the opening in New Orleans last year and was one of three finalist for the Minnesota job in 2009, but lost out to Kurt Rambis. He also interviewed in previous years for openings in Phoenix, New York, and Chicago.