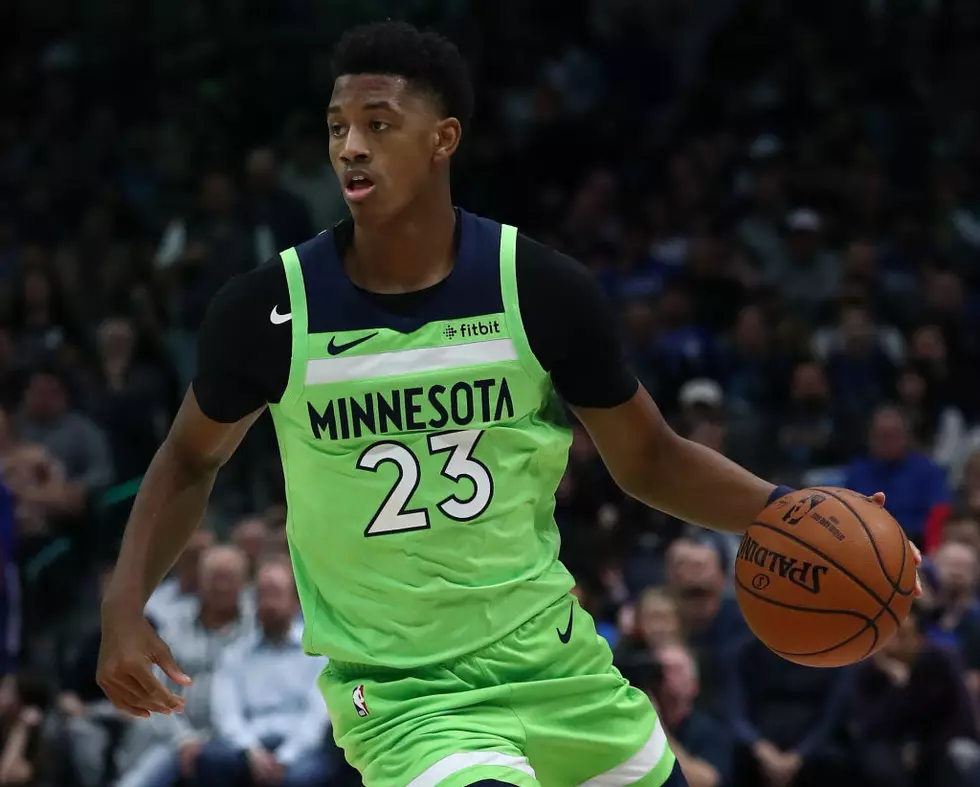 Timberwolves Pick Up a Big Win Against Warriors
(Photo by Ronald Martinez/Getty Images)
The Minnesota Timberwolves picked up a big win on Thursday night as they defeated the Golden State Warriors 99-84.
Yes, a win against the Golden State Warriors who don't have Steph Curry, Klay Thompson, D'Angelo Russell or Willie Cauley-Stein.
At this point you may think I am crazy to call a mid season win against one of the worst teams in the NBA a big win, but it was exactly that for Minnesota.
After a double digit losing streak, the Timberwolves found themselves without Andrew Wiggins due to illness and Karl Anthony-Towns with a  knee injury.
Over the last three games, they had a huge comeback against the Nets which resulted in a win, lost narrowly by two against the Bucks and then had the blowout win against Golden State last night.
All things considered, not only was last night a big win, the last three games have been one of the best stretches I have seen from a depleted team in a while.
Their starting lineup last night included Napier, Culver, Dieng, Martin and Covington.
Some of you might not even know their first names at this point.
Now the task at hand will be to continue with this effort once Wiggins and Towns return in hopes of chasing down a playoff spot in the West.
Before you think that is impossible, the Western Conference this year is much different than years past and even with the skid the Wolves were on, they are currently 1.5 games back of the 8th spot entering play today.
Time will tell if this recent stretch proves to be a springboard to success, but if you are a Wolves fan, you have to be excited with the last three games and the big win last night.
---
More From Talk 103.9 & 1340