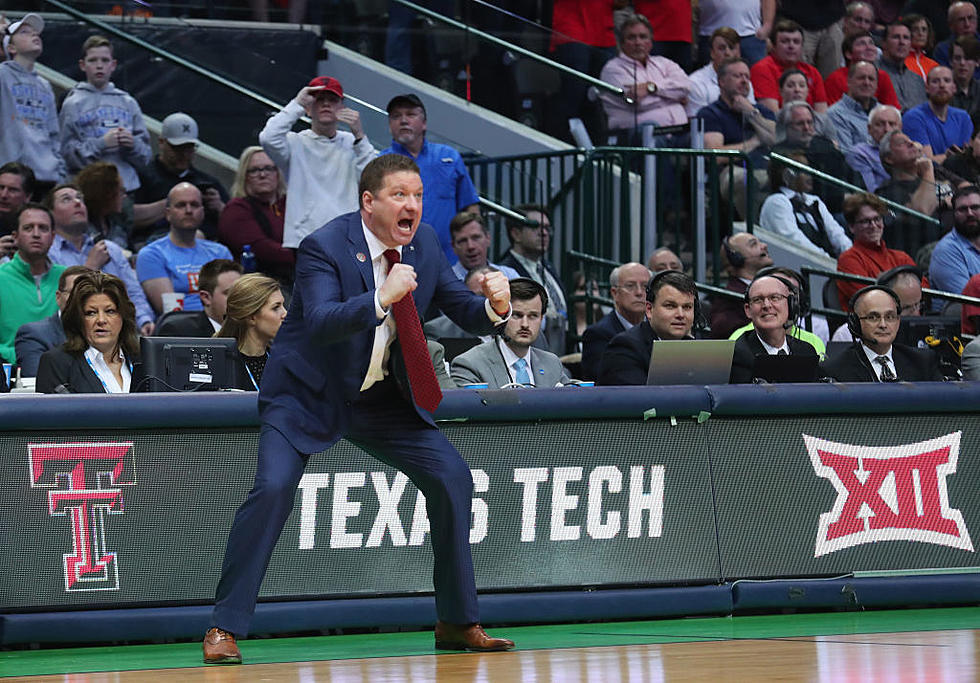 Texas Tech Basketball Just Scheduled a Mammoth Opponent at MSG
(Photo by Tom Pennington/Getty Images)
This December in New York, Chris Beard and Mike Krzyzewski will be two peas in a pod. Just a couple of guys talking about their time as lowly assistants under Bob Knight. Then, they'll coach a game against each other in Madison Square Garden.
A game between Duke and Texas Tech was first reported by Jon Rothstein on Twitter.
The date isn't finalized yet, but it does look like the game will be in middle to late December, which is a magical time in New York City. Texas Tech played Seton Hall in MSG last November, where they lost 89 to 79.
As an added layer to the story, Tariq Owens, the newest Red Raider, was part of a St. John's team that beat the Duke Blue Devils last season. Owens finished with 17 points and four boards, along with a block in the game against, arguably, the two best big men in the 2018 draft.
Though there are some rumors surrounding the Duke recruiting class, it is potentially the single greatest recruiting effort in collegiate sports history with most of the top 5 recruits committed to Duke. Including these two guys:
This is the new normal for Texas Tech basketball, who is displaying the 'fake it 'til you make it' technique and making it utterly believable. A great man once said: "If you want to be the man, you have to beat the man." And that is exactly what Chris Beard is doing.
Beard and company have treated, and will continue to treat, this Texas Tech basketball program as elite.
Eventually, that will be the truth.
BONUS

Lubbock Fans Go Wild When Texas Tech Makes It to the Elite 8
More From Talk 103.9 & 1340