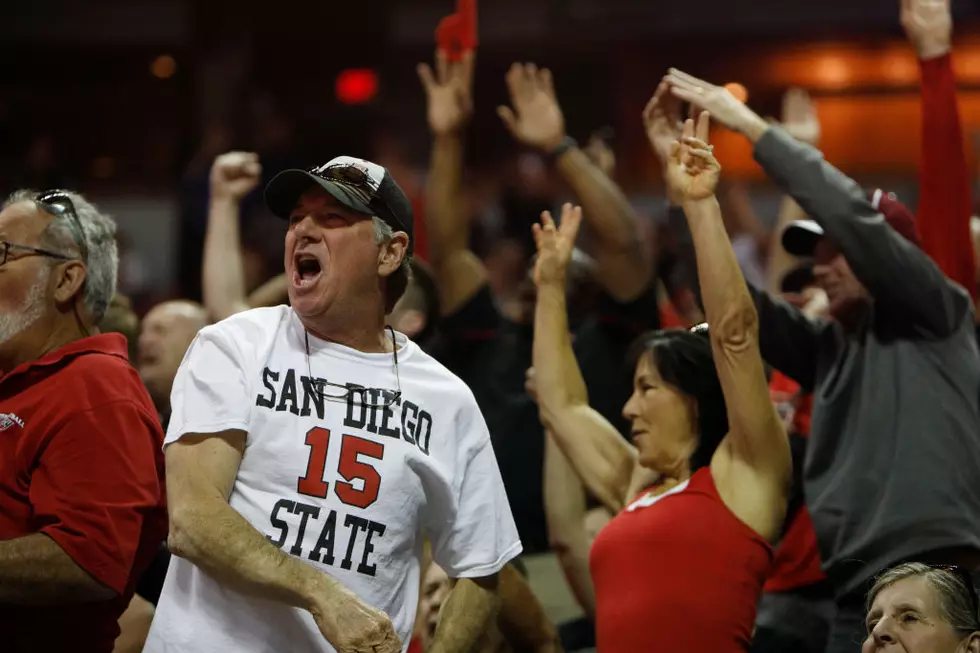 San Diego State Sharpshooting Transfer Joins the Lady Raiders
(Photo by Joe Buglewicz/Getty Images)
The Lady Raiders have taken several strides forward in the first two seasons under Marlene Stallings. Now they try to move forward after losing one of the most productive players in program history to the WNBA draft.
The Lady Raiders adding Najé Murray seems like a perfect marriage between game plan and play style. Murray, who is immediately eligible, is a three-point specialist and set the SDSU record for most threes in a season last year with 81 daggers shooting better than 35% from deep. In 31 starts she averaged 13.7 points, 4.3 rebounds, 2.7 assists and 1.9 steals.
"I found a home in the staff at Texas Tech through their commitment to stay engaged in my life from early in my recruitment," Murray said on texastech.com. "Their program has a history of success and greatness and that was one of the most important things to me in making my decision.
Murray is excited for the step up in competition level she'll get at the Big 12 level, "I am beyond grateful for an opportunity to play in the Big 12 Conference which is the level I have desired my entire life. It was a big leap of faith for me moving far away from my family but I find so much comfort knowing who I am playing for, the girls I am playing alongside and the university, I am beyond eager to represent. I am so excited to give my heart and soul to the Lady Raider Program!"
Chris Beard's 8 Biggest Wins in the United Supermarkets Arena 
The 8 Best Wins in the United Spirit Arena During the Chris Beard Era
More From Talk 103.9 & 1340