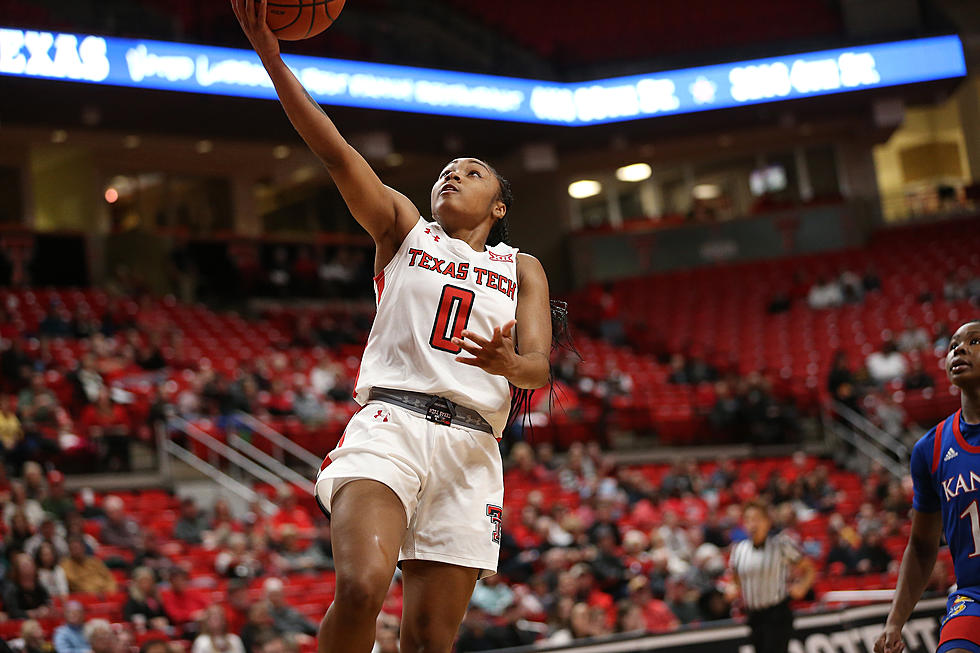 Lady Raiders Hold On to Beat TCU in Lubbock
Paul Roberts, kkam.com
Enter your number to get our free mobile app
The Lady Raiders have passed last season in every known metric, and now they've proven their on the come up with yet another Big 12 win.
It's something that seemed close to impossible only a few short years ago. The Lady Raiders outlasted TCU at the United Supermarkets Arena 87-83 to move to a 6-10 record in the Big 12. That's already better than the 4-win mark the Lady Raiders finished with last season.
Lexi Gordon scored 30 points with 11 rebounds. She and Chrislyn Carr scored clutch points in the fading seconds as Texas Tech survived a furious fourth-quarter rally to secure the win. Carr added 18 points of her own in the game, and Andraya Adams dropped 20.
The win gives the Lady Raiders a 17-10 start for the first time in seven seasons. Beating 25th-ranked TCU marks the first time the team has beaten a ranked opponent in three seasons. They've also reached six conference wins for the first time in seven seasons.
Stollings and her bunch aren't there yet, but they've certainly improved.
Next up is senior night for Britany Brewer against the West Virginia Mountaineers. The 8 p.m. tipoff happens Wednesday, March 4th, 2020.
More From Talk 103.9 & 1340