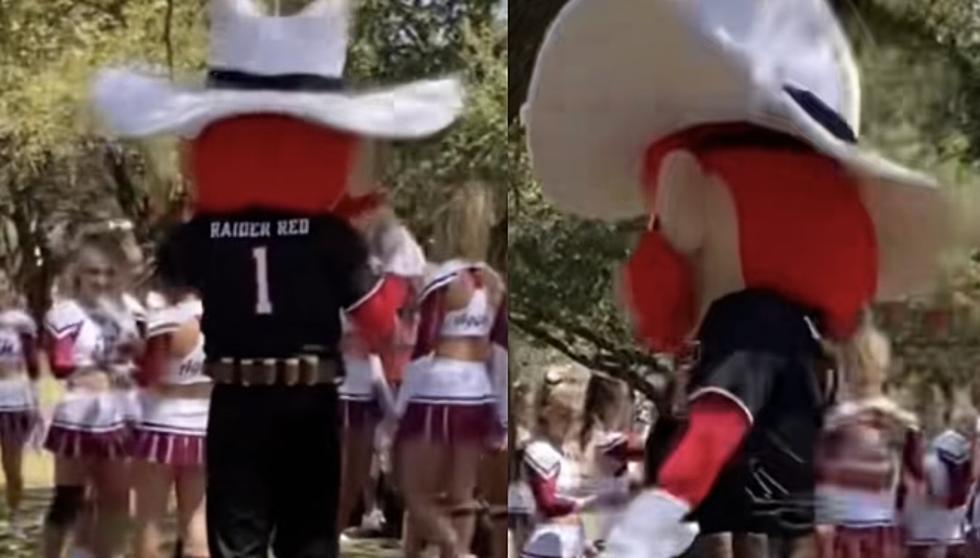 Raider Red Goes Viral for Giving Texas A&M Cheerleader His Phone Number
@tturaiderred via TikTok
Raider Red isn't just Texas Tech University's beloved mascot. He's also a total savage on TikTok.
He's known for following all the latest TikTok trends perfectly, as well as making a complete meme out of himself. This side of Raider Red was perfectly shown just two das ago when he posted a hilarious video to his TikTok profile.
In this video below, he shows how he gave a Texas A&M cheerleader his phone number only to be ignored for the whole week afterwards.
The one thing to change his fate and make that cheerleader notice him is the fact that he just won his second straight NCAA Nationals Championship. That big win really made the cheerleader notice Raider Red for his true potential, so she finally sent him a text to congratulate him on the big win.
Of course, Raider Red knows his value; he isn't quick to fall for someone who's only interested in the fame. He simply thanked her for the text and moved on with his life. He knows that only the real ones will stick around no matter what your status is, but he still appreciates his fans.
This meme of a post has over 97,000 views and 11,000 likes, and Raider Red's hilarious nature only continued in the comments.
One salty viewer, @the_rtj, wrote, "Raider Red can't find a girl at Texas Tech so he had to flirt with aggies." To which Raider Red responded with, "Your mom just called me and said he doesn't love you."
Obviously these comments are all fun and games, but I give major props to Raider Red for that comeback. It definitely made me laugh pretty hard because of how funny it is to see Texas Tech's mascot acting so unhinged online.
If you want a good laugh, I highly suggest scrolling through Raider Red's TikToks and look through those comments for his amazing comebacks.
6 Lubbock Breweries You Need to Check Out
Five are open now, and one is coming soon.
More From Talk 103.9 & 1340