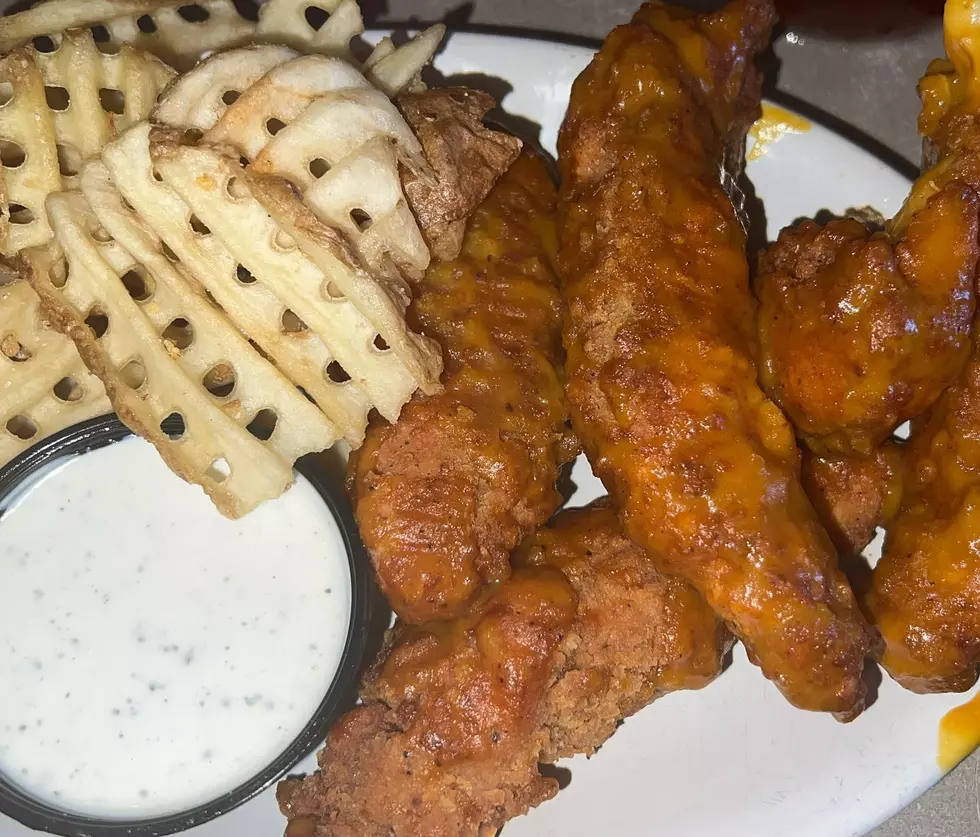 Pluckers Says Lubbock Has Been On Their Radar for a Long Time
Kelsee Pitman, Townsquare Media
You know those life moments (or maybe just movies) where the person who loves someone so much finally gets noticed by them, romantic music starts playing and they freak out? Well, that happened to me this week.
If you know me or follow along on my crazy articles and food page, you know I love me some Pluckers. So when I reached out to them and got an amazing response, I kinda freaked out and had that moment.
It all started back on October 1st, 2021. Pluckers Wing Bar got Lubbock all excited by posting that they're considering a location. I mean, you can tell by the reactions there that people want it.
Then, at the beginning of December 2021, I wrote my love letter to Pluckers Wing Bar to express my interest and plead my case for them to finally open in Lubbock.
Fast forward seven months and I just followed up with Pluckers to see if anything had changed. Thankfully, they responded, y'all. They saw my article!
"Thanks so much for reaching out! We've loved seeing your pieces that include Pluckers, the team greatly appreciates the continued interest. We sent over your query and they provided the below back for you," said Pluckers Wing Bar.
So the news isn't what I wanted to hear, but maybe this means we're getting more and more on their radar, guys.
Pluckers continued: "Lubbock has long been on our radar for an upcoming location of Pluckers Wing Bar. We're continually looking to grow our roster so that we can serve our wide variety of housemade sauces, recipes, and of course, award-winning wings."
So share this story and comment on their Facebook posts like I do and maybe we'll get one here soon because we need some wings and Holy Mac here NOWWWW!
Until next we meet again, Pluckers.
Lubbock Needs These 16 Food Spots
10 Best Weekend Getaways Near Lubbock
These are some of the best places within six hours of Lubbock to spend the weekend.
More From Talk 103.9 & 1340