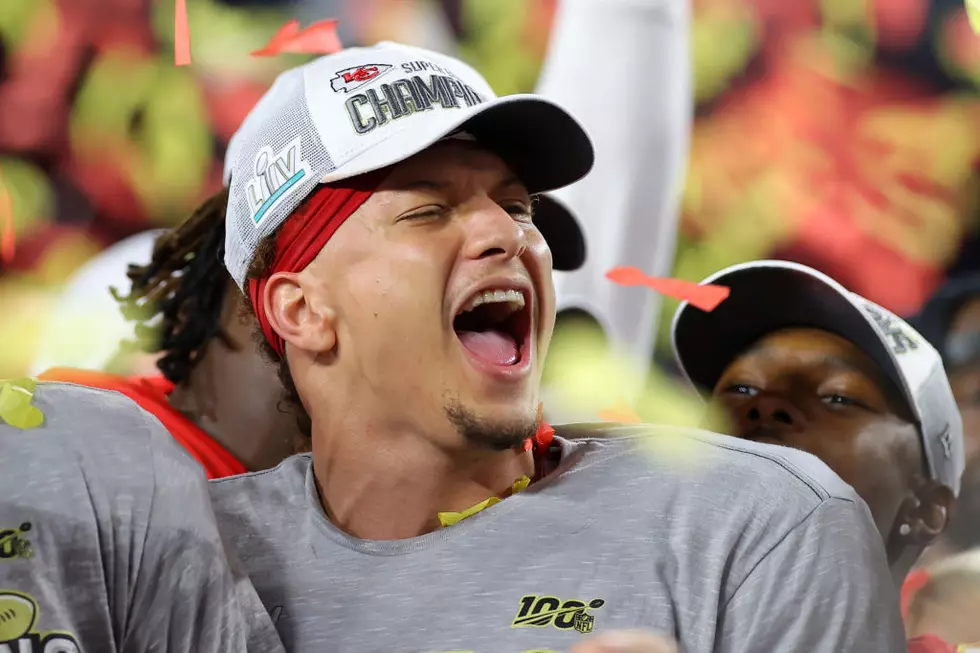 Patrick Mahomes Is Finally Going to Disney World
Getty Images
Enter your number to get our free mobile app
It was several minutes into the 4th quarter of Super Bowl LIV, and the Chiefs were down by 10. Twitter was on fire with spicy takes about how Patrick Mahomes was crumbling under the pressure of the biggest game in the world. Then, Mahomes threw his second interception of the game.
But with less than nine minutes left in the 4th quarter, Mahomes would take over.
Mahomes and the Chiefs offense would score 21 points in their next 19 offensive plays, including two Patrick Mahomes touchdowns, for an 11-point Super Bowl victory against the San Francisco 49ers.
For his 286 yards passing and three total touchdowns, Mahomes earned the Super Bowl MVP award -- the youngest to ever do it.
Back in 2013, Mahomes wanted to know what it felt like to win an NFL MVP award:
Well, now you know, Patrick.
More From Talk 103.9 & 1340