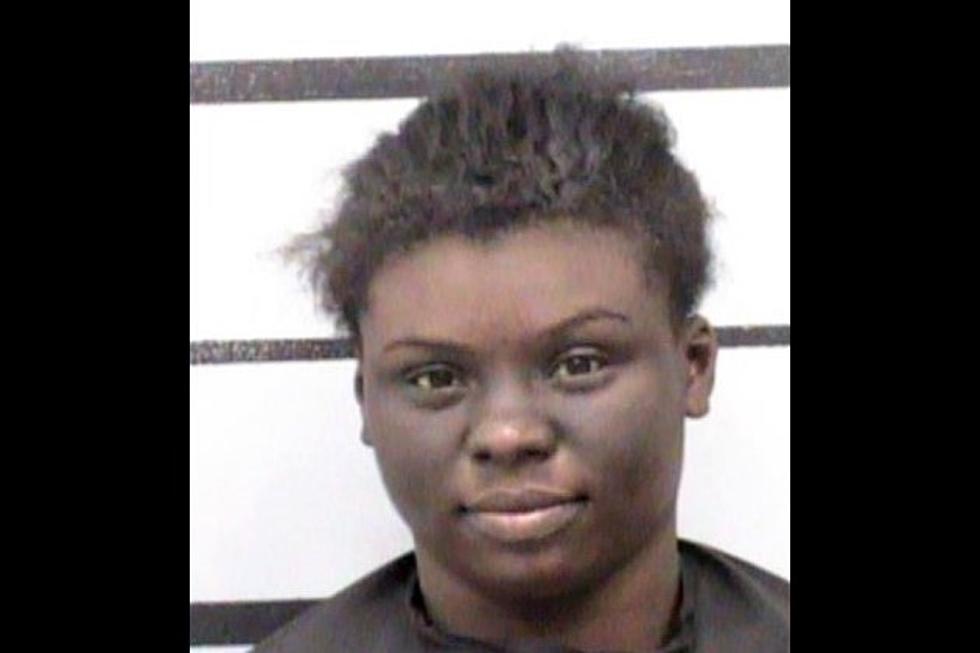 Police: Lubbock Woman Beats Boyfriend With Car Jack, Hits Him With Car
Sapphire Ranessia Wall (Lubbock County Sheriff's Office)
A Lubbock woman was arrested Tuesday afternoon, August 31st, after reports of assault.
Lubbock police officers were called to Grace Medical Center, located at 2412 50th Street, and were told a woman, Sapphire Ranessia Wall, assaulted her boyfriend with a car jack, a gun, and then a vehicle.
Everything Lubbock reports the incident began at the Lubbock County Probation Office, where Wall had caused a scene. Later, the situation escalated at the victim's home at the Ashwood Court Apartments, located in the 5000 block of Avenue W. Wall allegedly hit the victim's vehicle with the car jack, going on to hit him with it as well.
The victim told police that Wall had also pointed a gun at him and even ran into them with their car. Officers saw injuries consistent with the assault, but he was not seriously injured so refused EMS.
Surveillance video caught parts of the incident and seemed to line up with portions of the incident that police were told.
Authorities believe a domestic disturbance was the cause, although no official motivation was given. A police reports says the victim and Wall were in a dating relationship, while the victim was also in another relationship with a different woman.
Wall was charged with three counts of aggravated assault with a deadly weapon and one charge of terroristic threat of a family/household member. Also listed is another charge of running a red light, but it's uncertain if that's related to this incident.
Wall remains booked at the Lubbock County Detention Center.
5 Things to Miss About Lubbock If You Move Away
Whoa: 12 Amazing Treehouses You Can Stay at in Texas
20 Texas Places We Have All Been Saying Completely Wrong
The 10 Safest Towns in Texas
These are the 10 safest towns in Texas based on violent crime and property crime rates via
Neighborhood Scout
.
More From Talk 103.9 & 1340