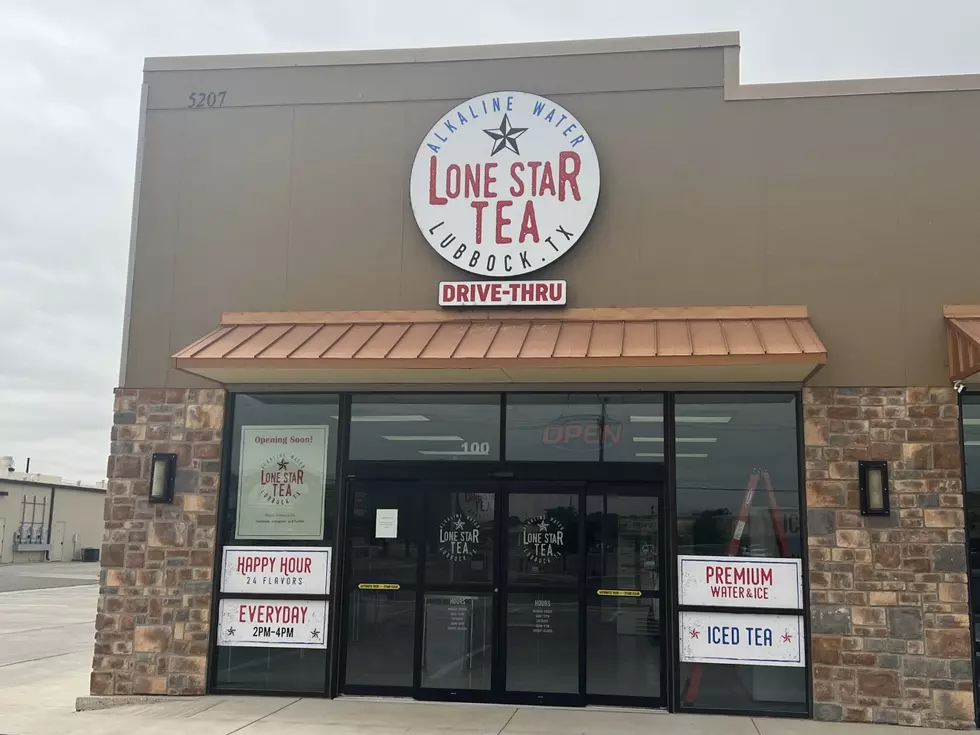 Long-Awaited Tea Spot in Lubbock Is Finally Opening Up
Kelsee Pitman, Townsquare Media
To me, there's nothing quite like a good tea place. I'm a sucker for all kinds of teas, so when I saw the signs up for this place a long time ago I got so excited.
It's been such a tease to wait for this place to open. It's at such a good location, too. I obviously LOVE the name and can't wait to try it. When I drove by the location and noticed some changes finally happening, I got pumped.
It looks like we're really close to Lone Star Tea finally opening up in Lubbock. The inside and outside all look ready to go.
This spot will offer 24 flavors of premium iced tea, alkaline and purified water, as well as bags of premium ice. It looks like they'll be offering happy hour from 2 to 4 p.m. every day, which is a huge plus.
When they open customers will be able to check them out by going inside or going through their convenient drive-thru.
After talking with the owners they say they're hopeful to open at some point this but it all depends on supply line delays, so it's hard to say for sure.
Lone Star Tea is located at 5207 98th Street, Suite 100, Lubbock, Texas. You can find out more information about them on their Facebook page.
Remember: if you know of any places opening soon or brand new to Lubbock that you want me to check out, reach out at: kelsee.pitman@townsquaremedia.com.
The Top 25 Restaurants in Lubbock With At Least 1,000 Reviews
These are the top 25 restaurants in the Lubbock area with at least 1,000 online reviews.
6 Lubbock Breweries You Need to Check Out
Five are open now, and one is coming soon.
More From Talk 103.9 & 1340