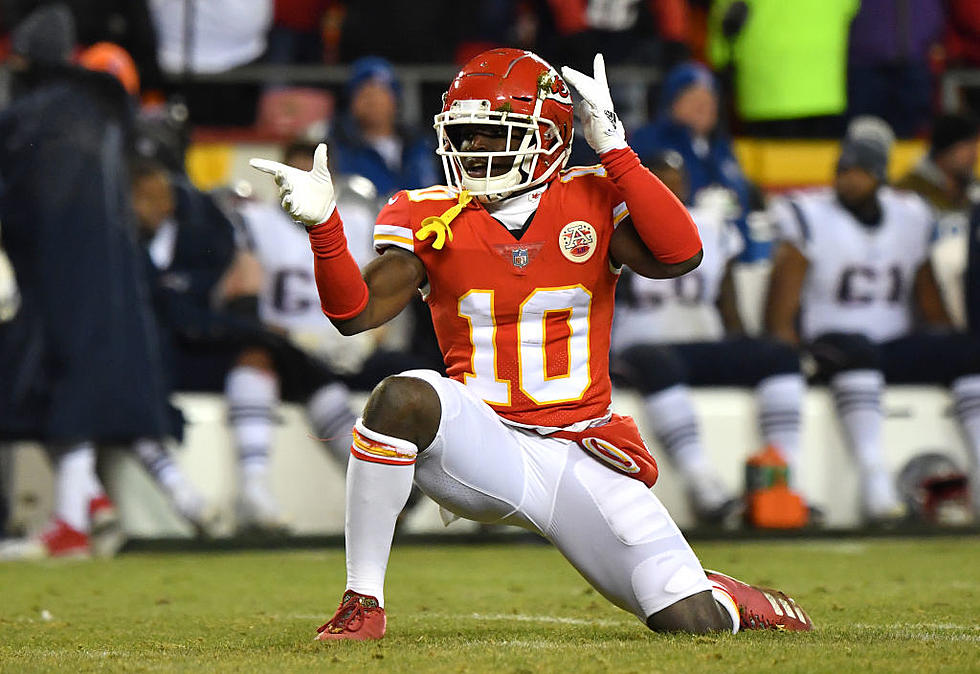 Kansas City Chiefs Secure #2 Seed in NFL Playoffs Thanks to Dolphins Victory
Peter Aiken, Getty Images
Heading into the final week of the season, there weren't many questions surrounding the AFC playoffs other than who would get the final spot. Most teams had their seed locked in but there was still the possibility of a shake up for the #2 seed that was held by the New England Patriots.
All the Patriots needed to do to ensure they received a first round by for the 10th straight season was to either beat the Miami Dolphins or have the Kansas City Chiefs lose to the Los Angeles Chargers on Sunday. Surely the Patriots could beat a team they beat earlier in the season 33-0, right?
What happened on Sunday was pretty shocking. The Patriots allowed Ryan Fitzpatrick and the Dolphins to drive down the field and with less than a minute left Fitzpatrick connected with Mike Gesicki for a touchdown to give the Dolphins the 27-24 win.
Arrowhead Stadium erupted with cheers after the jumbotron showed the final score of the Patriots and Dolphins game. All that the Chiefs had to do was finish putting away the Chargers and they would have the #2 seed.
Kansas City would defeat the Chargers 31-21 securing the #2 seed in the playoffs and in turn sending the Patriots to the Wildcard game, something that New England hasn't been to since 2009.
The Chiefs will now get a week off to recover as they await the highest remaining seed once Wildcard weekend concludes. A potential rematch with the New England Patriots, this time at Arrowhead Stadium seems to be the most likely scenario.
More From Talk 103.9 & 1340