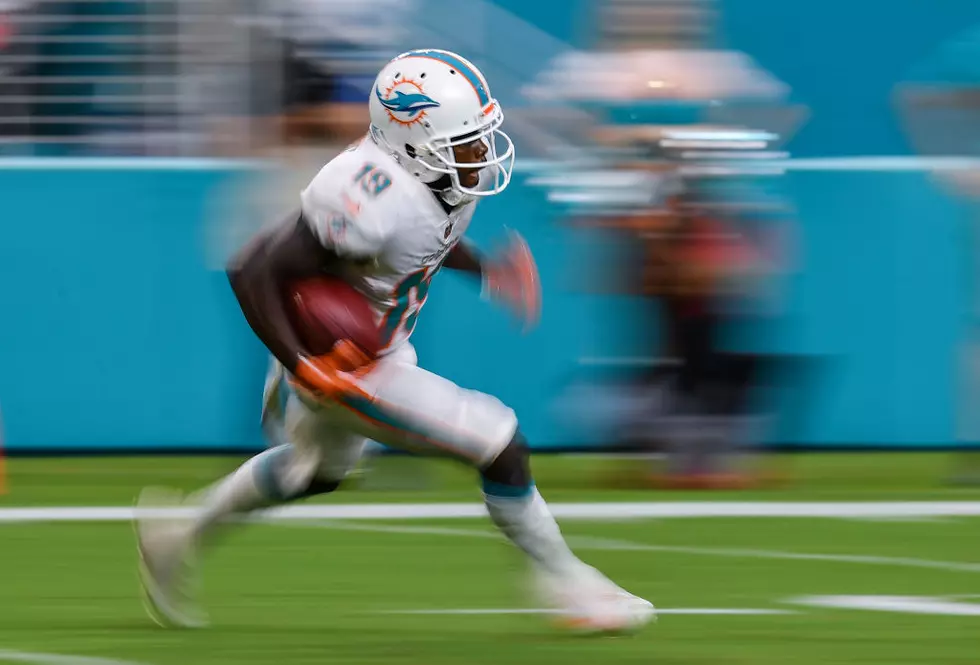 Jakeem Grant Wants to Flourish in New Miami Dolphins Offense
Mark Brown/Getty Images
Enter your number to get our free mobile app
Jakeem Grant has been mostly a specialist during his time in Miami after being one of the most prolific receivers to ever go through the Texas Tech football program, which is saying something.
Since 2016, Grant has had more production as a returner than he as a wide receiver. But in 2020, he wants to change that.
First off, judging by the latest video he's put out on social media, he's in incredible shape. He's looking faster than ever, and can still start and stop at full speed.
Heading into 2020, the Miami Dolphins will have a new look on offense. Not only do the Dolphins have a brand new rookie quarterback, but they also have a brand new offensive coordinator, Chan Gailey. Yes, that Chan Gailey.
Gailey hasn't coached in several years after retiring after the 2016 season as the Jets offensive coordinator. Gailey has NFL experience as a head coach and offensive coordinator after getting his start as a tight ends and wide receiver coach in 1985. He went to the college game to be Georgia Tech's head coach but got fired in after the 2007 season.
His return to the NFL saw him go to the Kansas City Chiefs as the offensive coordinator for a season before getting demoted during the preseason of year two. He then spent three seasons as the head coach in Buffalo before he was fired. His final NFL stop before retiring was with the New York Jets where the team had the10th ranked offense in his first season and the 24th ranked offense in his final season.
But...look at Jakeem's speed!
---
27 Best and Worst Texas Tech Football Uniforms Since 2000
More From Talk 103.9 & 1340