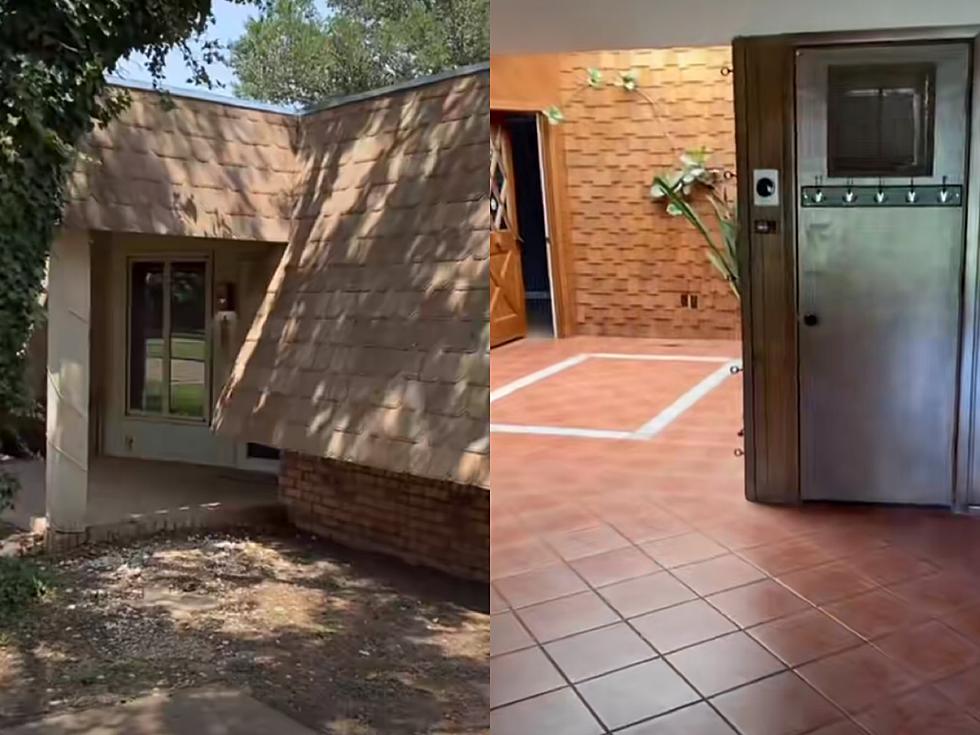 Have You Ever Seen Anything Like This 'Wonderfully Weird' Lubbock Home?
@thats_miz_ashmore via TikTok
Lubbock has a wide variety of house styles depending on what part of the city you're in. You have your newer home in south Lubbock where the city has had some major developments, and you have your older home towards central Lubbock that is full of history.
A Lubbock realtor shared a video of a mid-century-style home that is unlike any home I have seen before. In the video, she walks you through the house, showing all of its interesting features and mildly confusing designs.
The realtor describes the home as 'wonderfully weird' and I would absolutely agree. It is true to the mid-century style with tons of storage, wood panel walls, and so much more.
I could see it being a wonderful home for those that love a little character and quirk to their house. It also definitely would not be a good fit for everyone. The oddly shaped rooms and strange design choices are not for everyone.
The bedrooms are full of angled walls that provide very limited ways to set up your furniture. Each bedroom even has a specific place designed to put your bed. This is great if you really like the layout it is in, but there are definitely some issues.
It looks like the areas meant for a bed limit you to what size bed you can put there. If you want a king-size bed, then you might be out of luck. It also looks to have some possible safety hazards like the fireplace that has minimal containment.
Despite those possible downsides, something I really adore about this home is the little sunroom next to the living room. It would be a perfect place to keep your plants with a large skylight, wall hangings, and spigot.
I do think this would be the perfect home for someone. Especially those looking for something with lots of character. If it hasn't already been sold, then I'm sure someone will fall in love with it and make it into a wonderful home.
Mind-Blowing $2.2 Million Lubbock Home Has Indoor Basketball Court & Theater
The massive 5-bedroom home, located at 4509 14th Street in Lubbock, has some amazing amenities, including a hot tub, two pools, an indoor basketball court and a theater.
Inside Texas' $8 Million Dollar Chicken-Fried Sports Bar
Take a Stroll Through One of Lubbock's Most Artistic Homes
This is by far the most colorful and unique home in Lubbock, Texas. Enjoy a virtual walkthrough of this one-of-a-kind house.
More From Talk 103.9 & 1340