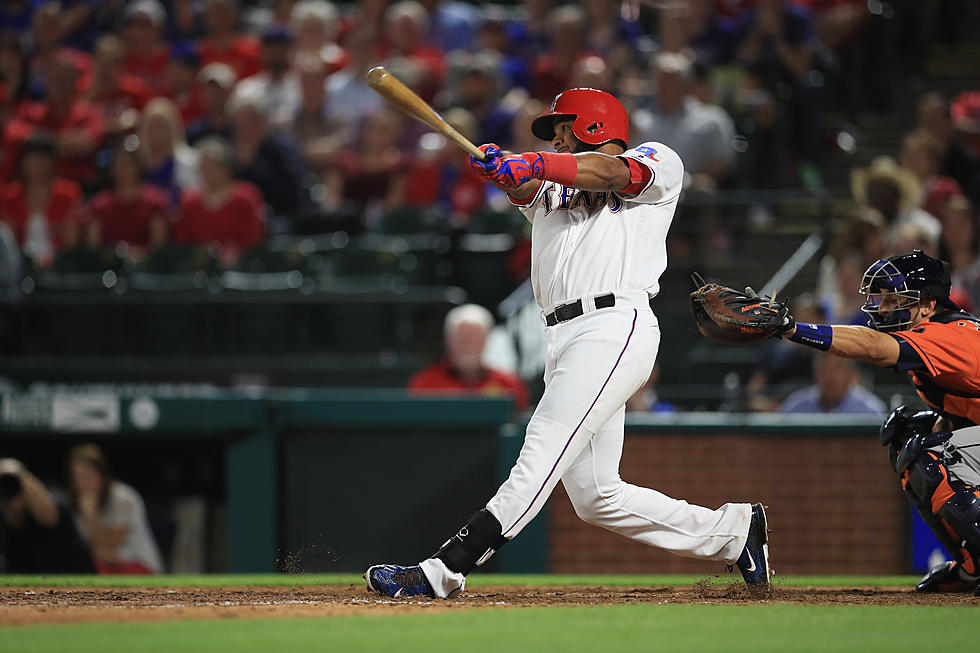 Adrian Beltre and Elvis Andrus Are Back At It Again
Ronald Martinez - Getty Images
The Adrian Beltre and Elvis Andrus Highlight Reel has plenty of double plays on it. Plenty of individual plays at shortstop and the hot corner. There is also a ton of highlights that include Beltre and Andrus having a great time playing baseball.
Here is a video to confirm:
Beltre is like the big brother that Andrus always wanted and that big brother leadership was on display again in the Rangers 7-5 win over the Houston Astros.
Andrus, who is hitting .375 if you're keeping track, hit a ball in the 6th inning that he thought was a home run so he acted accordingly. Andrus opened in a home run trot before the ball bounced off the top of the wall in left and Andrus had to hustle to 2nd.
Beltre wasn't amused, yelling at Andrus all the way to second base.
The death stare continued into the dugout after he scored.
Beltre always runs it out.
More From Talk 103.9 & 1340