10 Teams That Might Draft Patrick Mahomes
Getty Images
With Patrick Mahomes announcing he's entering the NFL draft with a second round grade, anyone will be available to draft the Red Raider prospect. There are some teams who already have young quarterbacks they believe in who are starters -- the Dallas Cowboys, Tampa Bay Buccaneers and Tennessee Titans to name a few.
There are also teams that have quarterbacks in their prime who probably won't look at drafting a quarterback early in the draft like the Detroit Lions, Carolina Panthers or the Miami Dolphins (though the Dolphins don't love Ryan Tannehill. but do love their Texas Tech player Jakeem Grant).
There are also teams that have old quarterbacks, but have young players already waiting in the wings. The Patriots and the Packers to name just two.
What that leaves us with are teams that have no viable quarterback on the roster and teams that have old quarterbacks with no credible backup/future starter.
I'll go in order of draft order. That doesn't mean I think Patrick Mahomes will go in the top ten. These are just the teams that will get the first crack.
1. The Cleveland Browns - First pick. Big need. RG3 is the current QB.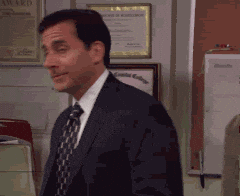 2. San Francisco 49ers - Second Pick. Big need. Colin Kapernick is the current QB.
I don't hate this scenario, but the 49ers are in total disarray after firing their head coach and general manager. I bet Chip Kelly would have loved Patrick Mahomes, though. The 49ers do have other needs that they need to take care of, but the Kapernick experiment has run its course in the Bay Area.
3. Chicago Bears - 3rd Pick. Big Need. Jay Cutler is the current QB.
This is an intriguing pick. The team is not bad; they have offensive line issues (which isn't ideal), but with the offensive playmakers they have at running back and wide receiver, it could be a good fit for a gun-slinging quarterback like Mahomes. Cutler will likely be gone this offseason, so there needs to be a plan in place to lead the team in 2017.
4. Jacksonville Jaguars - 4th Pick. Medium Need. Blake Bortles is the current QB.
The head coach benched Bortles, then he got fired. Bortles got his job back. That's not a stable environment for the 2014 Jaguars pick. The Jags haven't hired a new coach yet, but they have said there is no mandate to stay with Bortles in the future. The offense is well stocked with playmaking receivers and a solid defense. They may be a quarterback away from the playoffs.
5. New York Jets - 6th Pick. Big Need. Geno Smith? Ryan Fitzpatrick? Bryce Petty?
Another dumpster fire of a situation that I don't want Patrick Mahomes to be a part of. I'm glad Jace Amaro got out of there young and got a fresh start with the Titans. Do the Jets need a quarterback? Yes. Should they draft other needs first? Yes, and they have a ton of needs.
6. San Diego Chargers - 7th Pick. Medium Need. Philip Rivers is the current QB.
Rivers is getting old and there needs to be a plan for the future. Mahomes could have two years to grow and learn. The Chargers have a young tight end and running back that will be there in the near future. If the Chargers could get a stud left tackle in the top ten and then snag Mahomes in the second, they could be set up for a bright future.
7. Buffalo Bills - 10th Pick. Medium Need. Tyrod Taylor, EJ Manuel current QBs.
Interesting option here. Great running game. Average defense. Rex Ryan was fired at the end of this season. He left the Jets in a terrible situation and he might have done the same to the Bills. All the receivers are leaving this off season most likely. I think the Bills will stick with their existing QBs so they can add other positions of need.
8. Arizona Cardinals - 13th Pick. Big Need. Carson Palmer is the current QB.
Carson Palmer is on his last leg. He might even retire this off season. There's no question the Cardinals will take a QB in this draft. With a top three RB in the NFL (in David Johnson) and a defense with numerous playmakers, the Cardinals are a playoff team that had a bad year. Great spot for Mahomes.
9. Houston Texans - Playoffs. Big Need. Tom Savage, Brock Osweiler current QBs.
Great receivers. Good running back. Number 1 defense in the NFL. Great fit.
10. Kansas City Chiefs - Playoffs. Medium Need. Alex Smith current QB. 
Smith has been continually overlooked as a good quarterback in the NFL. He's basically the opposite of Patrick Mahomes as far as attitude and arm talent. Smith is a game manager, while Mahomes tries to find the biggest play available every play. The rub here is that Andy Reid loves big athletic quarterbacks who scramble with their eyes down field and who wear number 5. I'm not talking about Mahomes; I'm talking about Donovan McNabb. The Reid-McNabb era was profitable for both. They went to a Super Bowl and several NFC championship games. Maybe a Mahomes-Reid era could have the same success.
It would surprise me if any other team picked Mahomes. The Saints would be the only other team, but it just doesn't seem to be a great fit. Not yet, anyway.
The wildcard to get Mahomes would be the Denver Broncos. They drafted Paxton Lynch last season. They have been rumored to be in the mix for Tony Romo. They also have young QB Trevor Siemian, who will still be in Denver next season. I wouldn't rule out the drafting of a QB, but it sure seems like a long shot.
The best situation for Patrick Mahomes is to be able to go to a good franchise that is dedicated to winning. The Chiefs and Bears both match that description. There is talent on the Texans roster. Those would be good fits for Mahomes to be successful.
The teams like Cleveland and the Jets I think it would be hard for anyone to be successful early. They have way too many needs to be successful in 2017.
Below: See Patrick Mahomes in Action With Texas Tech
More From Talk 103.9 & 1340