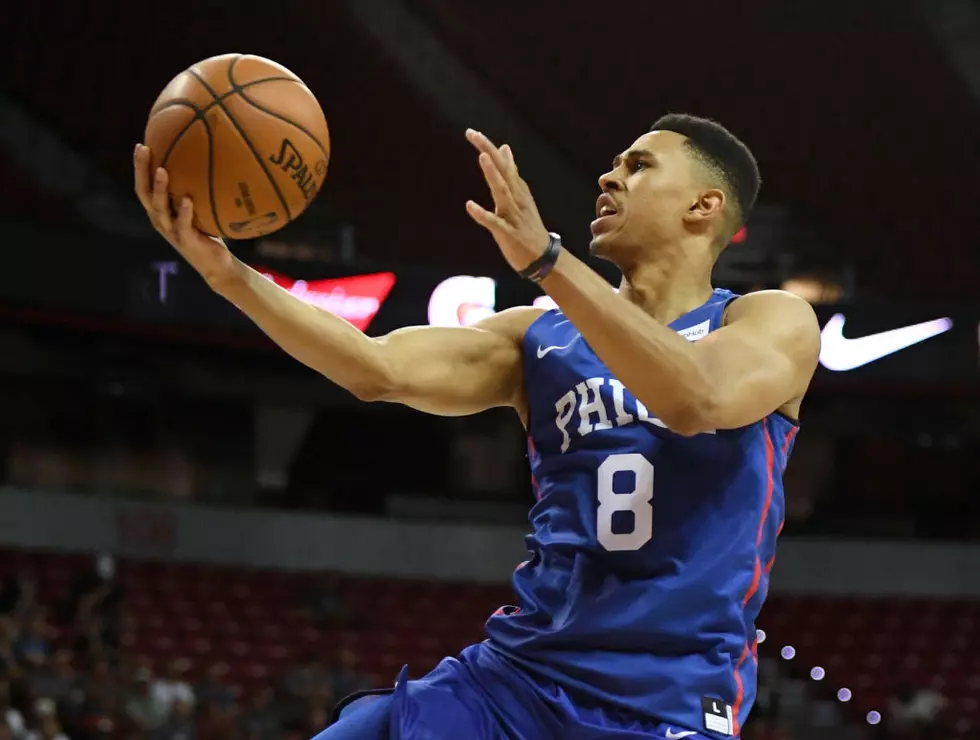 Zhaire Smith is Turning the Summer League into a Dunk Contest
(Photo by Ethan Miller/Getty Images)
Everyone remembers Zhaire Smith right? The one and done that brightly shined during Chris Beard's breakout season in Lubbock during year two of the Beard Era. During that run to the Elite 8, Zhaire Smith started to dunk on everybody. Alley-oops, put-backs, breakaways and more.
Smith's athletic ability got him drafted into the NBA and now in year 2 he's blossoming into an NBA dunk highlight reel after some health issues put his first year on ice. They talked about those issues on the broadcast this weekend.
Then he went on a tear throwing down highlight dunk after highlight dunk.
The 76ers are in the hunt to win the East next season after Toronto lost Kawhi Leonard to the Clippers in free agency over the weekend. With Smith playing a pivotal role off the bench, the 76ers could have an athletic defense to pair with a punishing in the paint offense.
More From Talk 103.9 & 1340