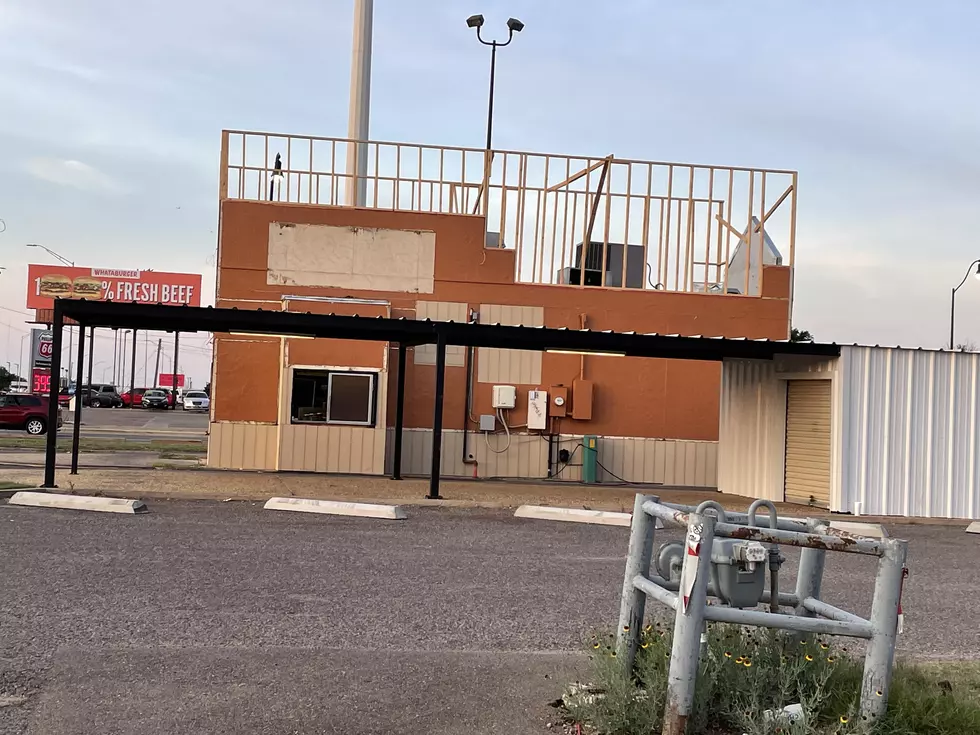 What Secrets Will Second Floor On Lubbock Josie's Hide?
Nessmania
I believe this little building has been a Thai place and a snow cone place, but for the longest time it's been a Josie's drive-thru.
Yes, you know the Josie's that I'm talking about. It's that dinky location on 34th and Avenue Q. The spot has long been a place for the late-night crowd to grab a quick burrito or some quick-serve Mexican food at all hours of the day. I'm assuming the place will still be a Josie's when the construction is done, but why the construction in the first place?
I noticed a while back that they're adding a second floor to that building and I'm wondering what mysteries will be hidden there. First off, part of it still hosts HVAC and whatever other ventilation a restaurant needs, so they're not gaining a ton of space.
Even though it appears they are gaining SOME space, exactly how do you access that space? There isn't exactly room for a spiral staircase, and even if the area was opened up with some type of shelves you'd still have to knock stuff down with a stick or something. I'm truly perplexed at what purpose this second story could possibly serve.
Is this the place they're going to store all the extra quarters they get after the fact for salsa? Could it be the home of some troll who spends all day and all-night smashing avocados for guacamole? If so, I want a guacamole troll. Or maybe -- just maybe -- everybody will now be required to have some of that tall-stacked Mama Josie's hair as part of their uniform.
Whatever the outcome, I hope they stay open 24 hours just in case.
We Should Have Cookoffs For These Six Lubbock Favorites
25 Amazing Up Close Food Pictures
More From Talk 103.9 & 1340