Voice Actor George Lowe of 'Space Ghost,' 'Aqua Teen Hunger Force' & Robot Chicken to Appear at Hub City Comic Con
via Hub City Comic Con
I've spent many nights watching entire blocks of Adult Swim programming, and if you did too, then you heard the resonant pipes of voice actor George Lowe many times over. He IS Space Ghost Coast to Coast, the dad on The Brak Show, Dick on Sealab 2020, Willard Scott on Celebrity Deathmatch, a unicorn on Robot Chicken and himself on Aqua Teen Hunger Force -- and that's not even everything he's done.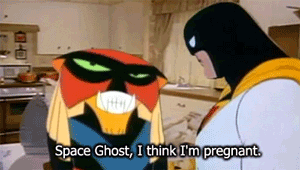 George Lowe will be appearing at Hub City Comic Con Friday, August 24th through Sunday, August 26th.
This is just the latest in a series of exciting guest appearance announcements. Also appearing at Hub City Comic Con:
For tickets and more information, visit the official Hub City Comic Con website. And be sure to download our free app, sign up for our newsletter and keep your eyes on this website for more epic Hub City Comic Con announcements.