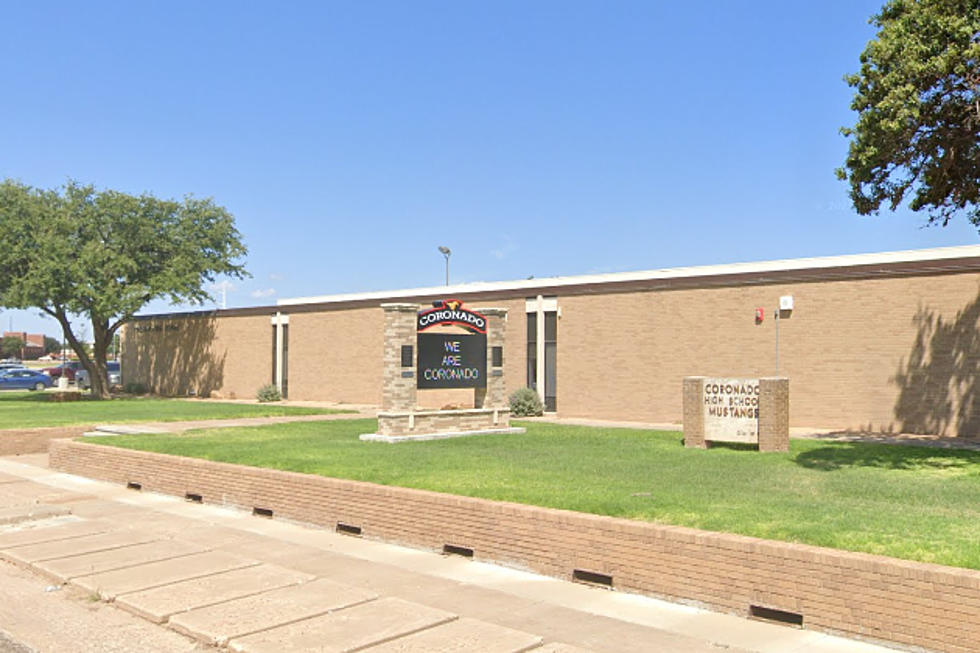 Two Shooting Threats Were Made to Coronado High School in a Week
Google Street View
Two separate shooting threats were made at Coronado High School in Lubbock over a two-day period.
KAMC News reports that the first incident happened on Tuesday, March 1st, 2022. It involved two different victims who are siblings. The first victim was a current student of Coronado, and the second was a former student.
It's said that the suspect had threatened the first victim via text, telling him to come outside and giving the impression that he had a gun.
The second victim had been called by the suspect from an unknown number and was told that the suspect would "fill him full of bullets." It wasn't made clear whether or not the suspect had been located as of Friday, March 4th.
The day after the first incident, Wednesday, March 2nd, a fight broke out between students on campus. After the fight was broken up, one student allegedly said: "I'm going to shoot this b**** up on hood." The student was arrested soon after.
10 Safest Neighborhoods in Lubbock
Here are Lubbock's 10 safest neighborhoods according to violent and property crime numbers found on
Neighborhood Scout.
The 25 Best Suburbs in Texas to Raise a Family
These are the 25 best suburbs to raise a family in Texas ranked by
Niche.com
.
More From Talk 103.9 & 1340