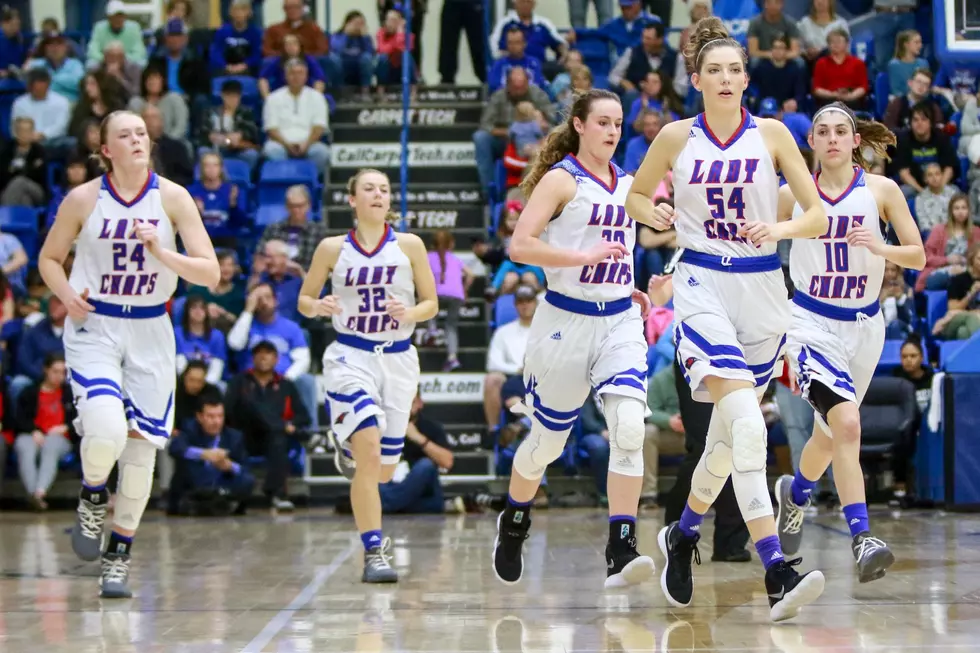 The LCU Lady Chaps Move on to Elite 8 in NCAA Tournament
Credit: John Moore
The Lubbock Christian Lady Chaps have won the NCAA South Central Regional to move on to the Elite 8 in the DII NCAA Tournament. The Lady Chaps went through the field this weekend in their home arena after qualifying as a no. 1 seed in the Tournament.
The home team went through 8 seed Tarleton 78-46 in the opening game of the regional before coming back in the final 30 seconds of the game against 4 seed Angelo State to win that one 61-59.
Those two wins set up a 1 vs 2 seed matchup between Lubbock Christian and West Texas A&M. The Lady Chaps took a seven-point lead into halftime before the Lady Buffs made a run in the 3rd quarter closing the gap to just two points. The Lady Chaps held on in the 4th quarter and survived to advance after a last-second missed three-pointer by the Lady Buffs that could have tied the game.
The final was 59-56 in favor of the Lady Chaps.
Tess Bruffey led the way for Lubbock Christian, getting a triple-double with 17 points, 13 rebounds and 10 assists. She also blocked five shots in her dominant performance.
The Lady Chaps will now be a 3 seed moving on to the Elite 8, which is held in Sioux Falls, South Dakota on Monday, March 19th.
The road to the National Championship goes through a 27-3 Central Missouri team that won their Regional as the no. 2 seed, beating no. 1 seed Augustana 81-42 in the Regional Championship.
More From Talk 103.9 & 1340