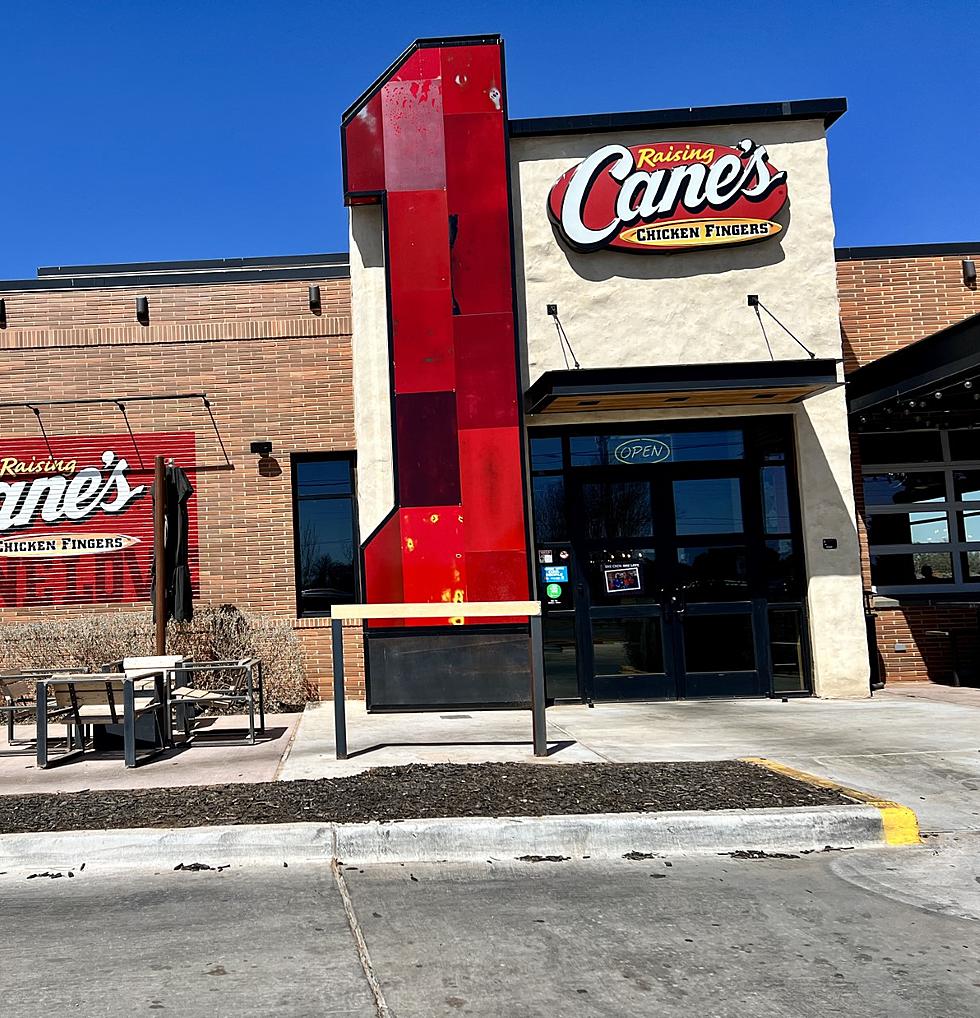 The Largest Raising Cane's in Texas to Host Grand Opening Next Week
Chad Hasty, KFYO.com
If you're a fan of Raising Cane's Chicken Fingers and amazing grand openings, next week's grand opening of the new Raising Cane's in Odessa, Texas is the place you need to be.
Not only will this be the largest Raising Cane's location in Texas, but the party is going to last for four days.
The Midland Reporter-Telegram reported this week that the festivities begin on March 29th, 2022 with a ribbon cutting, marching bands from local schools and, of course, cheerleaders, too. Plus, 20 people will win Raising Cane's for a year. The party continues on March 30th when the Odessa Humane Society will be offering on-site pet adoptions.
According to the Midland Reporter-Telegram, lots of music will be part of the four-day celebration:
On March 30, the new restaurant is partnering with the Odessa Humane Society to host onsite pet adoptions. On March 31, customers will receive a free swag bag with every mobile order placed throughout the day. To round out the four-day celebration, a local mariachi band will entertain the crowd while the Hispanic Chamber of Commerce hosts a ribbon-cutting ceremony at 9:30 a.m. on April 12.

Raising Cane's also will donate $10,000 to various organizations throughout the Odessa community during opening week.
The largest Raising Cane's location in Texas opens on March 29th in Odessa, Texas at 4001 E. 42nd Street. The ceremonies begin around 9:30 a.m. Stop on by and get a Caniac combo. The chicken fingers are always good at Raising Cane's, and...I think I know what I'll be having for dinner tonight.
Gas Prices Continue To Rise, Are These Items Going to Follow?
7 Simple Ways to Use Less Gas
10 Best Weekend Getaways Near Lubbock
These are some of the best places within six hours of Lubbock to spend the weekend.
More From Talk 103.9 & 1340