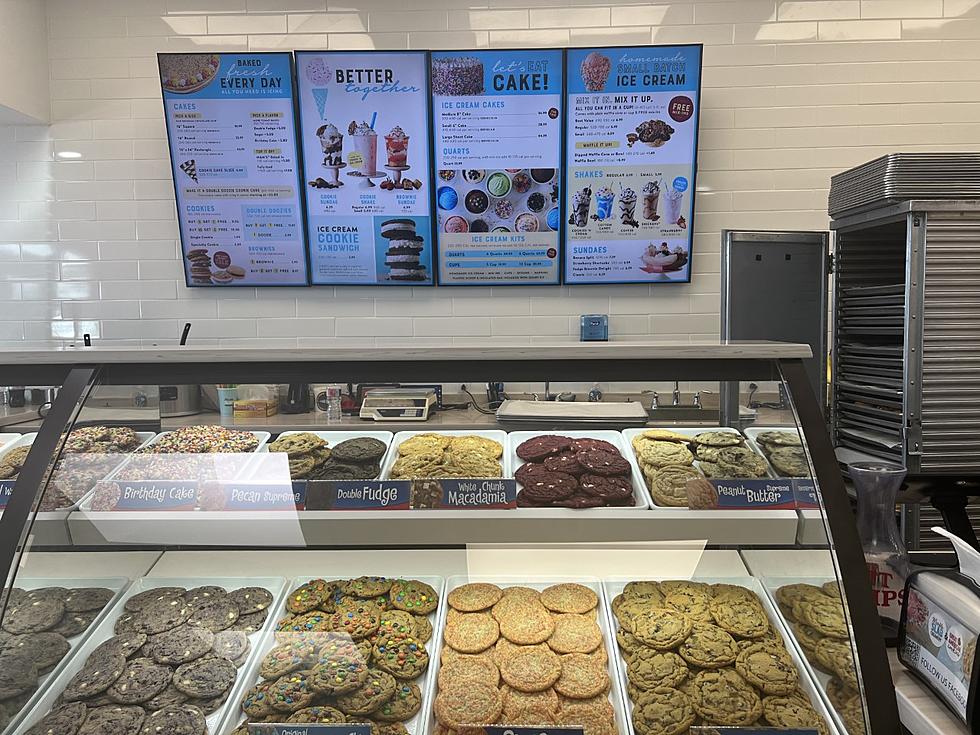 Lubbock's Marble Slab Is Now Open, Joined By Great American Cookie
Kelsee Pitman, Townsquare Media
Two of the best dessert places in America are coming together as one and are now open in Lubbock.
As you can see in the picture above, Marble Slab Creamery and Great American Cookie have joined forces and now opened up at the same location over at Kingsgate Shopping Center.
Great American Cookie was acquired by FAT Brands, which is owned by Marble and now they have come together as one location. What's even funnier, my birthday was on Monday and my loved ones wanted to send me a cookie cake from there because they know it is my favorite but we barely missed their grand opening.
"FAT (Fresh. Authentic. Tasty.) Brands Inc. has reached an agreement to acquire Global Franchise Group from Serruya Private Equity, Inc. and Lion Capital LLP for $442.5 million in cash and stock. Headquartered in Atlanta, Global Franchise Group franchises and operates a portfolio of five quick-service restaurant concepts: Round Table Pizza, Great American Cookies, Hot Dog on a Stick, Marble Slab Creamery and Pretzelmaker."
Now you can come in enjoy some cookies and ice cream or even order and take it with you for an event, party or just a special treat. Marble Slabs is known for its unlimited mix-in options and freshly made cones, shakes, ice cream cakes and more.
If you would like to learn more about them, you can check out their official website or follow them on Facebook. They're located at Kingsgate Shopping Center at 4210 82nd Street, Suite 204. Their grand opening is Friday, March 25th at 11 a.m. and they're ready to serve the Lubbock community.
The Top 25 Restaurants in Lubbock With At Least 1,000 Reviews
These are the top 25 restaurants in the Lubbock area with at least 1,000 online reviews.
8 of the Most Lubbock Things You Can Do
These are the most extremely Lubbock things to do.
More From Talk 103.9 & 1340