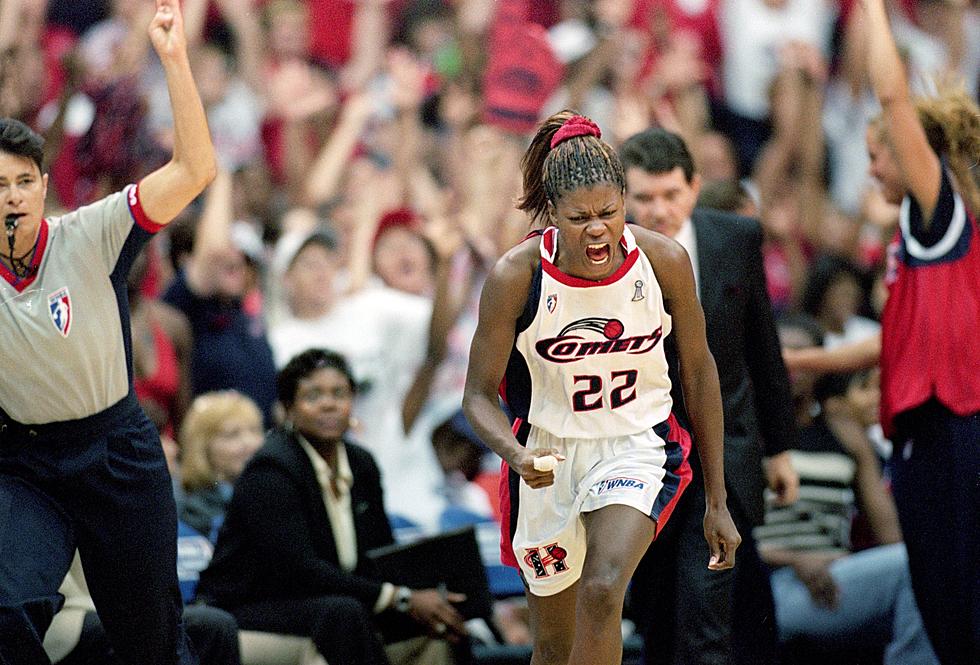 Sheryl Swoopes Named as Finalist for Women's Basketball Hall of Fame
Getty Images - Ronald Martinez
According to texastech.com, Swoopes joins a group of 12 finalists for the Class of 2017, which includes, Yelena Baranova, Rose Marie Battaglia, Sally Bell (official), Evelyn Blalock, Joan Bonvicini, Nora Lynn Finch (contributor), Christine Grant (contributor), Rick Insell, Louise O'Neal (veteran), Crystal Robinson and Kara Wolters.
From these 12 finalists, six will be announced as inductees into the Hall of Fame on February 12, 2017. The actual induction will take place on June 10, 2017.
Swoopes led Texas Tech to an NCAA Championship in 1993, winning Naismith Player of the Year in 1993. Following her career at Tech, Swoopes won three Olympic gold medals and led the Houston Comets to four WNBA Championships.
More From Talk 103.9 & 1340