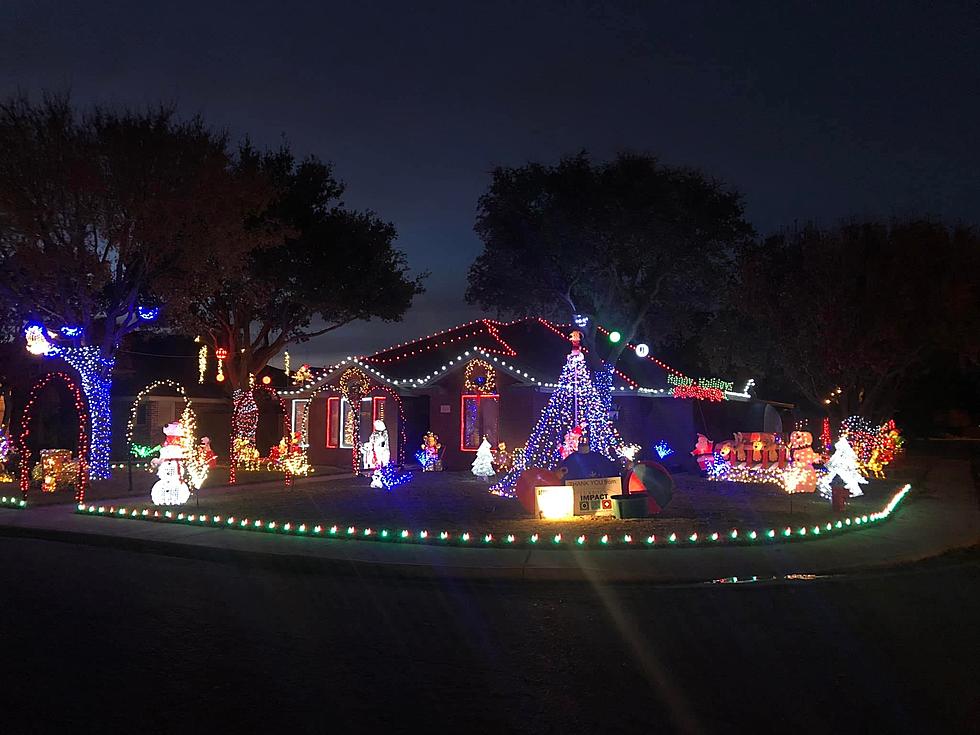 Support Lubbock Impact While Checking Out These Awesome Christmas Lights
Photo by: Chris Evans
For almost a decade, Chis Evans decorates his Lubbock home for Christmas while also raising funds for a local nonprofit group. For the past four years, Evans has partnered with Lubbock Impact to collect canned foods to help those in need. This year, he's continuing that thoughtful tradition.
Last year, Evans collected 200 pounds of food, 9 large boxes of clothes, and about $150 in cash donations. He says every year his goal is always to beat those numbers. And you can help.
All you have to do is leave donations in the box at the house when you come to see the lights on any night and Evans will get them to Lubbock Impact.
This is such an amazing thing to do. I love seeing Evans' displays each year; they always get bigger and better. He has almost 20,000 lights and a lot of other fun things as well, like Christmas inflatables, music and some more surprises I don't want to spoil. I'll give you a hint: someone special might be dropping by.
Lubbock Impact says things like this are so important to them and it means a lot that that community steps up and helps, so make sure you grab your canned food and head over to 105th and Knoxville while you are out and about. The lights will be on every night from sundown until about 10 p.m. for you to drive by and see at 3510 105th Street. When the new year arrives, Evans will give Lubbock Impact all the items he collected during the month.
25 Must-Visit Spots in Lubbock to Take Out-of-Town Relatives
Give your relatives the true Lubbock experience by taking them to these popular local spots.
10 Things You Learn When You Move to Texas
Here are 10 things you will learn about Texas if you move here from another state.
More From Talk 103.9 & 1340