Patrick Mahomes Is Getting Roasted on Social Media
(Photo by Jamie Squire/Getty Images)
Patrick Mahomes has an odd voice that doesn't match his appearance.
Much has been said about Patrick Mahomes' voice. In fact, since we last checked in, much more has been said on Twitter.
The man just can't talk different! That's the voice he was born with. He can't just change his Muppet pipes. He can't go from Kermit to Shaft. I feel like Chris Crocker telling everyone to leave my dude alone: "Leave Patrick alone! He's a human!"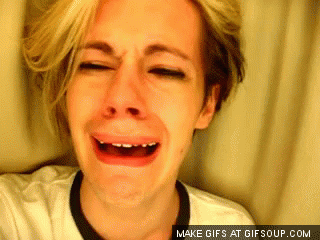 It's not just his voice getting roasted. Patrick Mahomes has now been hit with the 'Do you feel old yet?' meme.
As far as the Zero comparison, that isn't a knock. He's the second best character in that movie besides Stanley Yelnats. He's the main crux of the film and book and (no spoilers) he does invent sploosh, which is enough to set him apart in the pantheon of GOAT movie characters.
If Mahomes could hit on a product like sploosh, he wouldn't even need to play football. He'd be rolling in peach money.
As far as football goes, Patrick Mahomes likely won't play much for the Kansas City Chiefs this season. The most interesting thing will be that for every bad play Alex Smith makes in 2017 or anytime he checks down and doesn't hit the deep seam route or takes a terrible 3rd down sack, it will bring out the Mahomies on Twitter calling for Mahomes to replace Smith as the Chiefs quarterback.
Bad news for Mahomes fans: Smith dominated the Patriots in week one and clipped the Eagles' wings in week two, so it doesn't look like Mahomes will be on the field much in 2017.
Good news for us: people will still probably talk about him on Twitter, which is always entertaining. But, you know, be nice.
See Patrick Mahomes in Action With Texas Tech Football