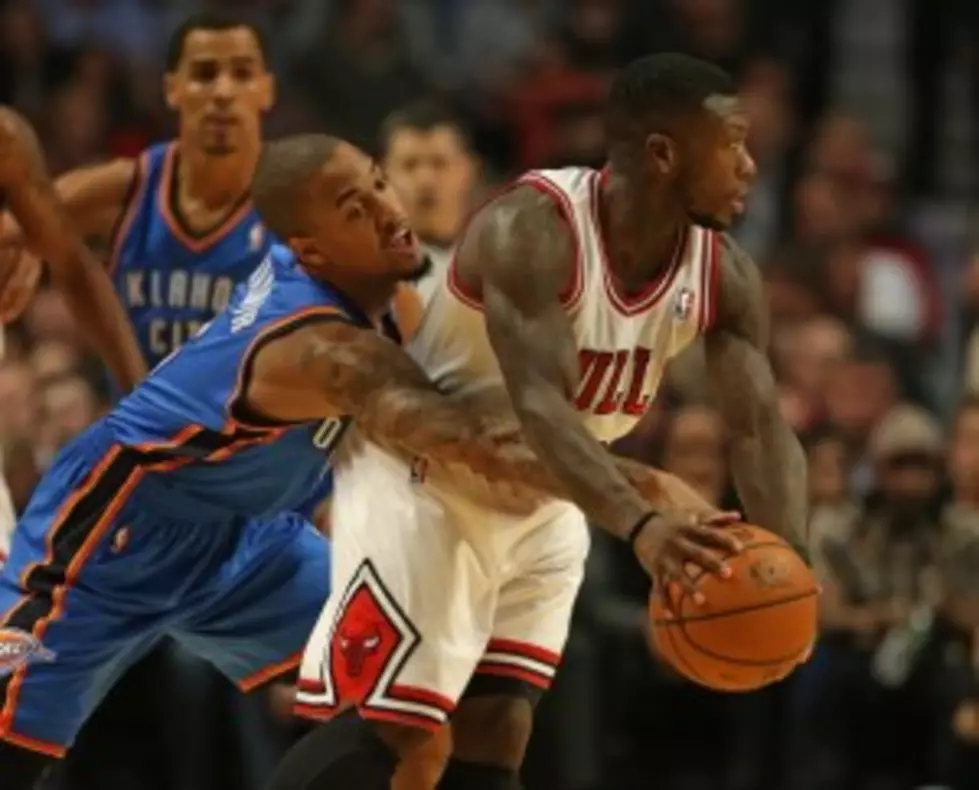 Oklahoma City Thunder Beat Chicago Bulls 97-91
Jonathan Daniel/Getty Images
The Oklahoma City Thunder beat the Chicago Bulls 97-91.
Kevin Durant led the Thunder in scoring 24 points.  Eight of those points were in the fourth quarter including a jumper with 35.1 seconds to play to put the game on ice.
Serge Ibaka had 21 points with 15 of those points being scored in the first half and nine rebounds.  Russell Westbrook rounded out the scoring for Oklahoma City with 16 points and 12 assists.
On the other side of the court, Luol Deng led the Bulls in scoring with 27 points.  Richard (Rip) Hamilton contributed with 20 points and eight rebounds in a losing effort for Chicago.
The Thunder are in action tonight when they take on the Detroit Pistons at home.  Tip off is at 7 pm.
More From Talk 103.9 & 1340