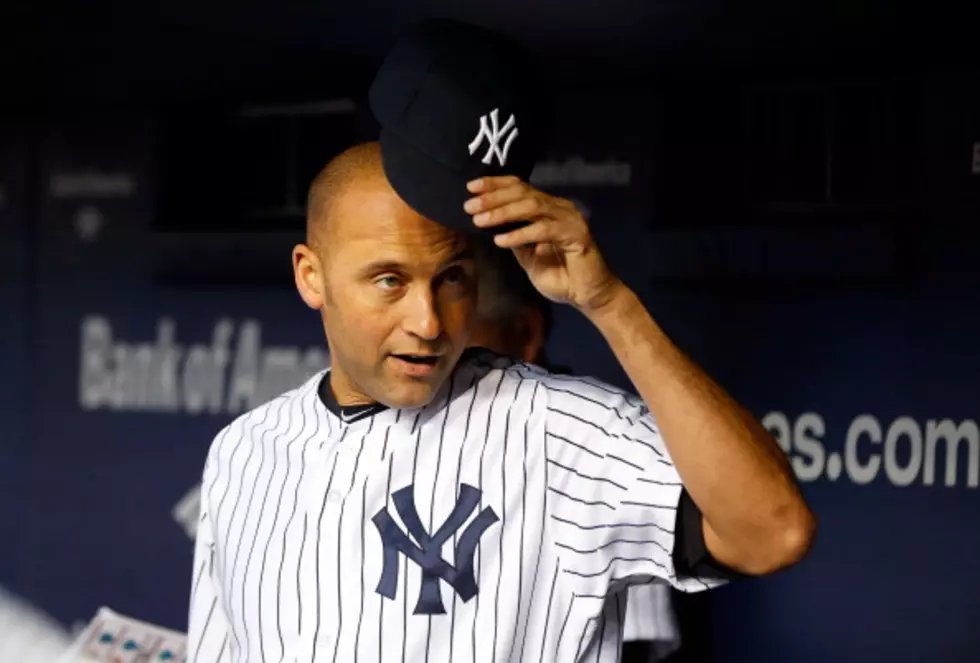 New York Yankees' Derek Jeter Says 2014 Will Be His Last Season
(Photo by Jim McIsaac/Getty Images)
Derek Jeter announced through his Facebook page on Wednesday that 2014 would be his final season in Major League Baseball.
The Yankees drafted Jeter out of high school in 1992 and he eventually made his debut wearing pinstripes in 1995. Despite being one of the greatest franchises in American sports history, the Yankees were thirsty for success when he arrived to the Bronx.
Having failed to make a postseason appearance since 1981, New York returned to the playoffs in 1995 and won the World Series in 1996, the same year Jeter would win the Rookie of the Year Award. The team would make it to the World Series six of his first eight full seasons, winning in four of those appearances.
Playing for a franchise known for some of the all-time greats in the sport, Jeter's legacy will be comparable to anyone that ever played in Yankee Stadium. Among the many accomplishments he's achieved over 19 seasons, the most notable are 13 All-Star appearances, one All-Star Game MVP (2000), eight 200-hit seasons (tied for fourth in MLB history), and 3,316 career hits (ninth in MLB history).
If Jeter can add 200 more hits in his final season, he'll finish fifth all-time in career hits.
In an era plagued by steroids and other performance-enhancing drugs, Jeter avoided the controversy and, by all accounts, played the game the right way. Now, just a little more than four months after another Yankee great rode off into the sunset, the man they call "Mr. November" will don the vaunted pinstripes for the final time in his 20th MLB season.
More From Talk 103.9 & 1340