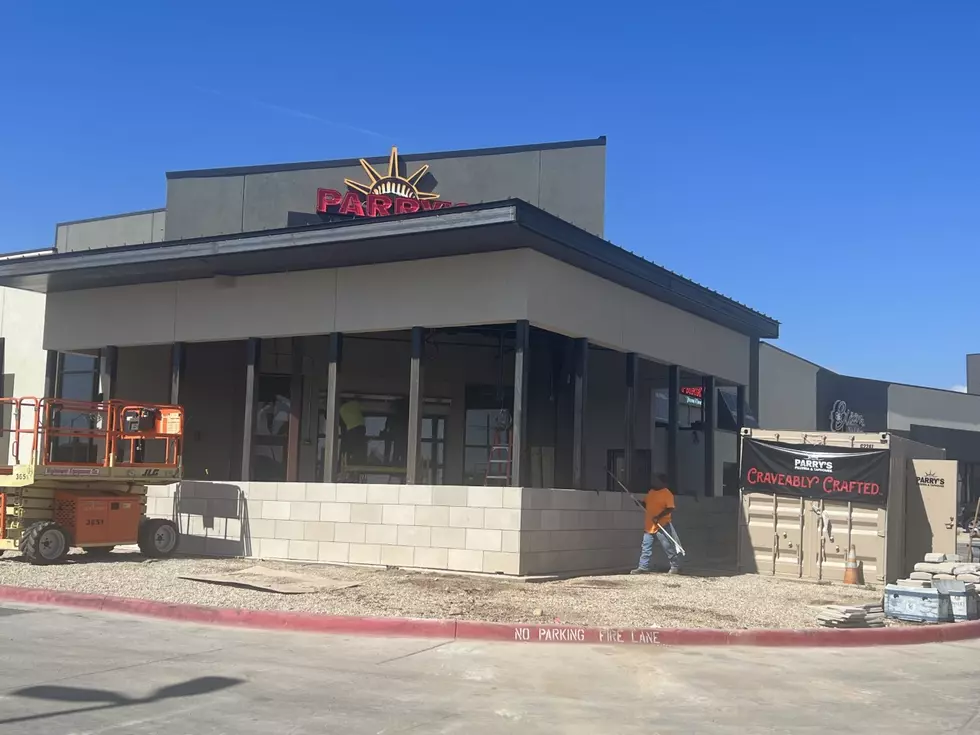 Lubbock's Parry's Pizza Sets Grand Opening Date
Kelsee Pitman, Townsquare Media
Back in March, I told you about a mysterious pizza place coming to Lubbock. Well, now we know a lot more about it.
It's called Parry's Pizza and they'll be coming to the Vintage Retail Plaza. You may already know of this area because they have some places like Stride and LBK Dental. It's located off of Quaker near 114th street.
The new pizzeria will be at the shopping center in Suite #900. The spot is a chain restaurant called Parry's Pizzeria & Taphouse. They have a lot of locations in Texas and Colorado. While I haven't tried their food, it does look good. They're a New York-style pizza place with 80 craft beers, wings, calzones, sandwiches, wraps, salads and pasta. You can check out their menu here. Parry's launched back in 2007 and its website says "our reputation for craveably crafted pizza, wings and calzones at a family-friendly value quickly became known around town."
The local Parry's Pizza folks here posted some exciting news that they'll be opening up in late August, so we're super close to getting to try it ourselves.
While I'm still waiting to try their food to make a final say on the place, one thing's for sure: I love pizza and work near 114th and Quaker, so hopefully Parry's will be a new go-to spot.
Parry's Pizzeria & Taphouse will be located at 11430 Quaker Avenue and open from 11 a.m. to 10 p.m. daily. Their grand opening is happening on Monday August 29th, 2022.
If you have information about any new places coming to Lubbock, please reach out to me by email at: kelsee.pitman@townsquaremedia.com.
18 Places That Made Growing Up in Lubbock Awesome
How many of these cool spots in Lubbock did you hang out as a kid?
Weird Lubbock Stuff From Amazon
More From Talk 103.9 & 1340