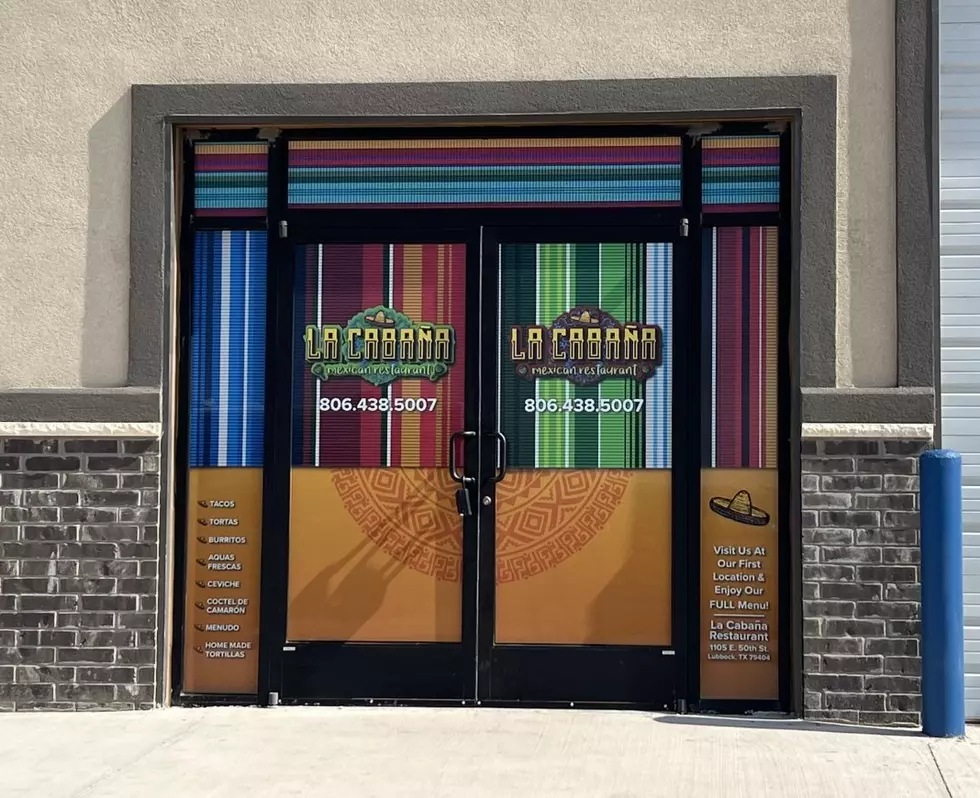 Lubbock's La Cabaña Sets Second Location Opening Date
Kelsee Pitman, Townsquare Media
July 20th, 2022 I told y'all the sad news that Lubbock was losing another great restaurant.
Cafe Alvarez opened up at 2614 130th Street #506 at the APlus storefront back in March and loved that location but finally decided they needed to move somewhere new.
So we all wondered, what is going to go in their place of them? Well, we finally know.
La Cabaña is a locally owned food truck and restaurant here in Lubbock and it will be taking over the lease and opening up at that location with another food truck which is awesome news.
If you have never heard of them they are serving up homemade Mexican food. I haven't had the chance to try their food truck but their restaurant when I went was amazing. I am so excited they are having so much success.
Ashley Zubia got to try some of the food and said "we had tacos Al pastor, pollo and coctel de camaron. Everything was so packed with flavor, the tacos were fresh the meat was juicy and super savory. I am so picky with my coctel and I found my new favorite in Lubbock! Not to much spice bu packed with flavor, fresh avocado slices and BIG fresh shrimp!"
Their current location is at 1105 E 50th St, Lubbock, TX 79404 and their food truck moves around. The restaurant is open from Monday to Saturday 6 a.-m. to 10 p.m. and on Sundays from 8 a.m. to 8 p.m.
The new location will be located where Cafe Alvarez use to be out at 2614 130th Street #506. They are also looking to hire for this location.
Their soft opening is today, August 11th, 2022 and their grand opening is Monday, August 15th. You can find out more about them or where they will be on Instagram.
These 11 Lubbock Spots Need to Be Served at The Jones
8 Stupid Memes That Perfectly Describe This Awful Lubbock Heat
More From Talk 103.9 & 1340