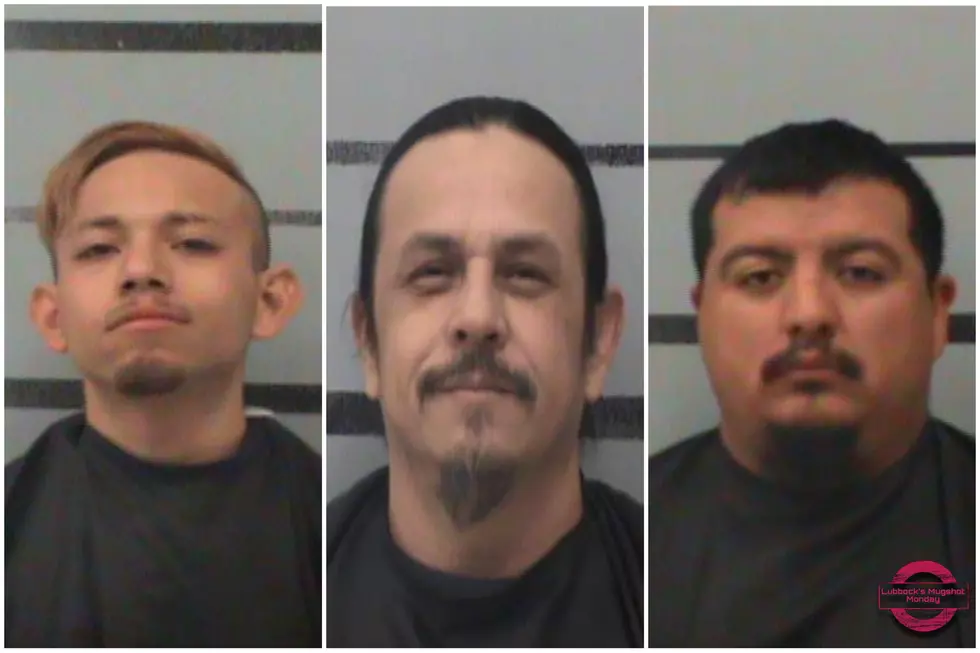 Lubbock's Mugshot Monday: 48 People Arrested and One Woman with 13 Separate Charges
Lubbock County Detention Center
If you were busy planning your Valentines day, or need ideas, then maybe these stories will help you on that special day. If you need some dinner ideas you could try the new Texas Roadhouse in Lubbock which is the also the biggest. Be warned that you need to be on alert when you go because one guest says he was scared to death. It was more funny.
Why not go more local and try out Samburger's which is actually for sale and will be closing later this month. They do have some amazing hamburgers that I loved as a kid. Also you can't wrong with pizza especially when Lubbock has at least 17 different pizza places that are just screaming to be tried. Who doesn't love pizza?
Just make sure that if you do get a pizza and bring it home to make sure that your dog doesn't enjoy it before you do. Dogs are very much our bestfriends but apparently some dogs paws smell like Frito's Corn Chips. I have never smelled a dogs paws but dogs came before corn chips, which means corn chips actually smell like dogs paws and not the other way around.
If doggo does take a bite of pizza don't forget that during his walk you do need to pick up after them or you can be hit with a hefty fine. It's a fine that would burn a hole in my wallet (if I had one) so just pick up after your dog. I don't think you can be arrested for not picking up after doggo but this weeks featured mugshots did more than just not pick up fido's poop.
These 48 mugshots are of people who were arrested during the week of February 6 - February 12, 2023 and held in the Lubbock County Detention Center. Everyone featured is innocent until proven guilty and have only been charged with at least one felony, be it State Jail Felony, Third Degree Felony, Second Degree Felony, First Degree Felony, a Capital Felony or were arrested and held on a Fugitive Warrant or Detainer, a United States Marshall Remand, or Immigration Customs Enforcement Detainer.
Lubbock's Mugshot Monday: (February 6 - February 12, 2023)
48 mugshots of people arrested and held in the Lubbock County Detention Center the week of February 5 - February 12, 2023.
22 Texas Children That Went Missing January 2023
Photos of 22 Texas children that went missing in January, have you seen them?
17 Restaurants That Serve the Best Pizza Across The South Plains
17 Restaurants That Serve the Best Pizza Across The South Plains
More From Talk 103.9 & 1340